With the number of coronavirus cases on a downhill slate and the increasing number of vaccinated people, we are finally able to take a breath of fresh air, relax, and enjoy the 4th of July celebration.
The San Diego area has a little bit of everything for everyone and there is no exception this holiday weekend. Here are some of the most fun ways in which you can spend the 4th of July weekend in the area:
Spend a day full of fun activities at Legoland
Check out the various festive activities at Coronado Island
Celebrate at the San Diego Fairgrounds, Del Mar
Join the holiday fun at SeaWorld, San Diego
"Red, White, and BOOM" at Legoland, Carlsbad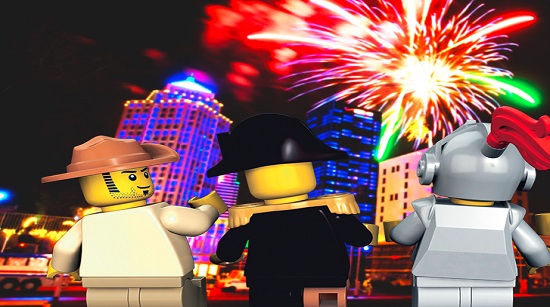 Location: One Legoland Dr, Carlsbad, CA
Date & time: 4th of July from 1 p.m. to 9 p.m.
On the 4th of July, at Legoland, you can enjoy an afternoon of fun festive activities that will be topped off with an impressive display of fireworks. Everyone is encouraged to come dressed in red, white, and blue. All activities are included in the admission to the park.
Some of the day's highlights include:
water balloon toss
sack races
Lego building challenge
patriotic costume parade
A Weekend of Celebration at Coronado Island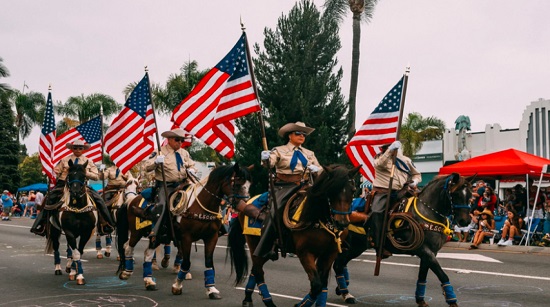 Location: Coronado Island, CA
Date: July 3rd & July 4th
The 4th of July weekend brings a series of festive events to the beautiful Coronado Island. As tradition goes the weekend will be finished in a grand display of fireworks over the Glorietta Bay, at 9 p.m, on the 4th of July.
Festivities that will take place during the weekend include:
independence day parade
ferry landing concert
art in the park
Navy leapfrogs demonstration
San Diego County Fair at Del Mar Fairgrounds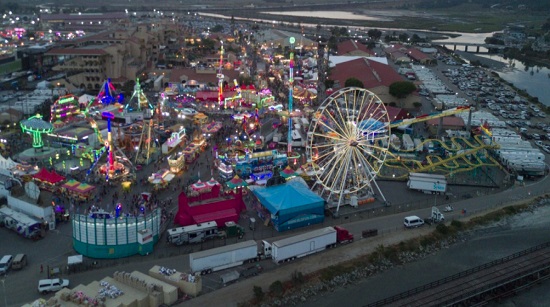 Location: 2260 Jimmy Durante Blvd, Del Mar, CA
Date & time: June 11th - July 4th from 11 a.m. - 9 p.m. (closed on Mondays and Tuesdays)
Last year, due to the COVID situation, the San Diego County fair was canceled but this year it has returned with various all-day fun attractions and exhibits. Tickets must be purchased online, there will be no tickets at the event.
Some of the most interesting attractions you can find at the fair include:
the Ferris wheel
the extreme dogs show
the homegrown music series
make & take events
Holiday Weekend Fun at SeaWorld, San Diego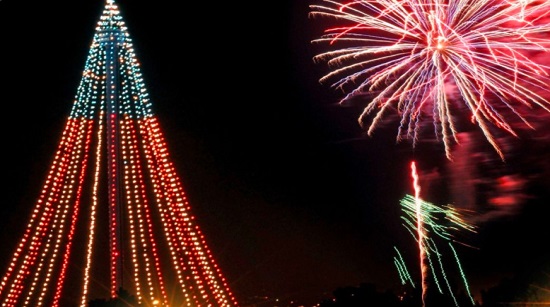 Location: 500 Sea World Dr., San Diego, CA
Date & time: July 2nd - July 4th from 9 a.m. to 10 p.m.
Throughout the 4th of July weekend, at SeaWorld San Diego, you can enjoy various entertaining, festive events and each night will, of course, be completed with a stunning fireworks show.
Highlights of the weekend include:
a roaming brass band
a pop and rock band
family-friendly dance party
circus acrobatics
dance stage performances
athletic stage performances
Ocean View Vacation Rentals in San Diego
Our ocean view properties are the perfect place to retreat after a fun holiday weekend day out. The city of San Diego is only 20 minutes away. There you can find entertainment for all tastes. We offer short or long-term accommodations in three ocean-view villas: the Parkhouse, the Penthouse, and the cozy ocean side Seacottage. All three are fully equipped, with everything you could need, including cooking utensils and some spices, for you to not have to worry about a thing and fully enjoy the celebration. Our properties also benefit from a fast internet connection and best of all, from fully furnished, beautifully decorated decks where you can admire gorgeous ocean views and catch the sun setting over the ocean.
Our Encinitas vacation homes are conveniently located within walking distance to the beach, stores, and other major local attractions.