Covid-19 Safety & Precautions: We follow all CDC guidelines for the safety of our clients and their families Read more »
Carlsbad Vacation in Cardiff-by-the-Sea | Cardiff Vacations
---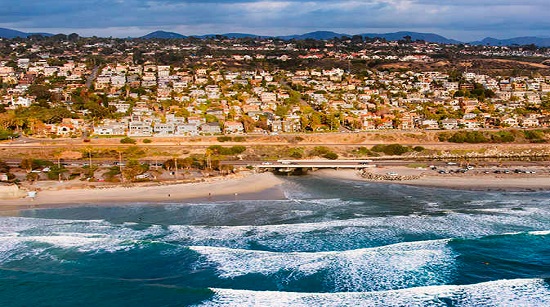 The city of Carlsbad is a full of life, busy city, and the people here often look to a more peaceful location for a relaxing getaway and Cardiff-by-the-Sea is just the right place for that.
Carlsbad residents choose Cardiff-by-the-Sea as their staycation destination due to its tranquil vibe, friendly community, and, of course, local attractions nearby:
Especially now, with the coronavirus pandemic still affecting our lives, stress levels can increase and everyday life can leave us drained. A staycation in a peaceful, serene location such as Cardiff-by-the-Sea can do the trick for you and you can return home feeling recharged and ready to take on life's challenges. Mindfulness practices such as yoga and meditation are very effective in reducing stress levels, anxiety, calming the mind, and even boosting your immune system. Luckily, Cardiff-by-the-Sea is also a spiritually rich area where you can find some unique meditation and yoga places:
Our Ocean View Luxury Accommodations for the Best Staycation Experience
We offer short or long-term accommodations in three different villas. The Parkhouse, The Penthouse, and the cozy ocean side Seacottage, which are all fully equipped and benefit from a fast internet connection. Our apartments are the perfect setting for anyone looking for a breath of fresh air to relax and unwind with a magnificent ocean view that can be taken in from our fully furnished decks and a decor that will make you feel right at home.