Covid-19 Safety & Precautions: We follow all CDC guidelines for the safety of our clients and their families Read more »
About Cardiff Vacations
---
Meet the Owners: Alison & Julio Sanchez
A love for the ocean runs deep in my family. I remember that every day after he came back from work, my father used to sit on the porch and gaze at the sea. I lived in the ocean view duplex my parents built on their Cardiff-by-the-Sea lot all the way through high school.
After my father's death in 1995, my mother was left alone, and when she was diagnosed with Parkinson's in 2006, my husband Julio and I rented our house and moved in to look after her. My mother passed away in 2016, but I had too many memories tied up to this place to just sell it off. So Julio and I decided to make the best of it and built this complex of vacation rentals so that others might get to enjoy the beauty of the ocean.
My husband Julio is originally from Guatemala and gained US citizenship on the USS Midway after serving in the Marines for four years, between 1994 and 1998. He shares a special connection with people who chose to make the US their new home and to those who donned its military uniforms.
---
Short Term Vacation & Housing Apartment Rentals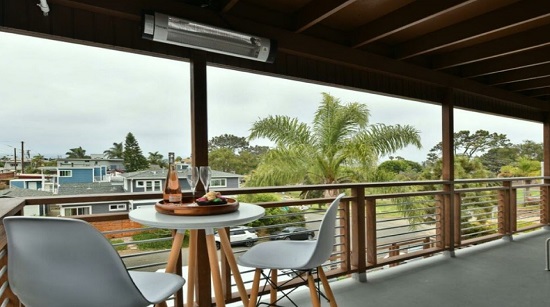 Our properties are conveniently located in a beautiful natural setting, while also being close to local attractions and the lively city of San Diego (just 20 minutes away), making them the perfect getaway spot. They offer beautiful ocean views and are fully equipped to offer you the best experience, no mater what business brings you here. We are blessed to welcome people from all over the world and all different occupations, such as:
Cardiff-by-the-Sea is also a great destination for a lovely, relaxing staycation experience for people coming from nearby cities, such as:
However if your line of work is not what brings you to these parts, our rentals are also suited for a short holiday getaway.
---
Long Term Vacation & Housing Apartment Rentals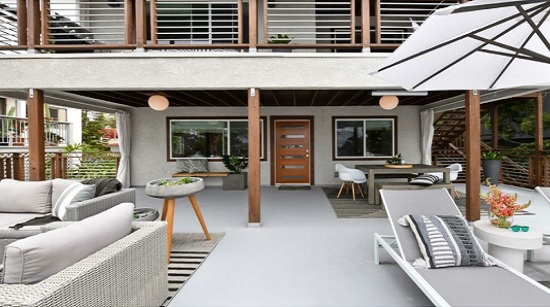 If your line of work requires often relocation or you've recently switched to remote working, due to the Covid-19 pandemic, we offer fully equipped long term accommodations with a fast internet connection to make you feel just like at home. Workers in various fields choose our rentals every year, including:
But maybe you're just looking for a sunny destination to spend your holidays, in that case we also offer the possibility to rent our properties for longer periods of time.
---
Events, Activities & Partying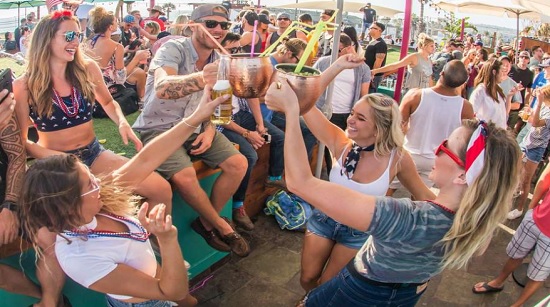 Music & Nightlife
Events & Activities
Camp Shred surf gear demo