You may have noticed that your skin looks more glowing after a vacation spent near the ocean. Thanks to the many benefits of salt and sand, your skin will be healthier than before. Days spent on the beach can also alleviate the symptoms of various skin problems, including:
skin rashes
skin inflammation
acne
allergies
psoriasis
eczema
So, if you need another reason besides surfing to add the Cardiff-by-the-Sea beaches to your bucket list, think about what benefits bring for your skin a day spent on the beach!
Beach Sand Benefits for the Skin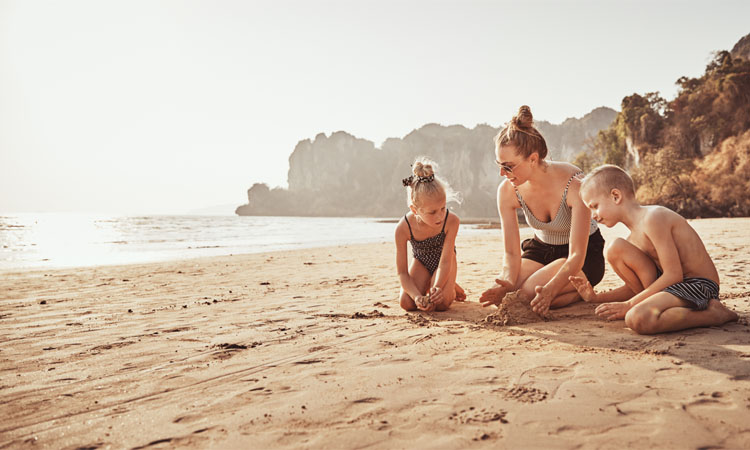 Regular exfoliation is a great way to make your complexion clearer and softer. Enhance your skincare routine while on vacation by making a sand scrub. Keep in mind however, that the skin on your face is sensitive, so it's better to use the scrub for other areas of your body.
Beach sand can provide tremendous benefits to the skin:
Natural exfoliation: sand works as an effective natural exfoliant. Using fine grains of sand will help you remove dead skin cells.
Healthier feet - walking along the beach naturally exfoliates dead skin from your feet.
Extra softness: beach sand added to your body lotion or cream can enhance the exfoliation effect, resulting in softer skin.
Sea Water Benefits for the Skin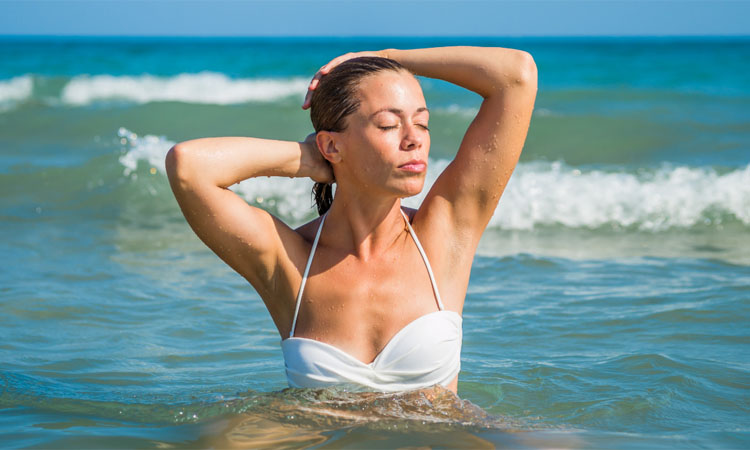 On a hot summer day, there is nothing better than a refreshing swim in the ocean! If you have ever wondered about the effects of salt water on your skin, you'll be pleased to learn that it can keep your skin hydrated and regenerated. It's rich in minerals such as:
magnesium
sodium
selenium
calcium
potassium
iodine
These naturally occurring minerals can regenerate dry or inflamed skin and help in soothing skin conditions such as acne, eczema, allergies, and psoriasis.
Sunbathing Benefits for the Skin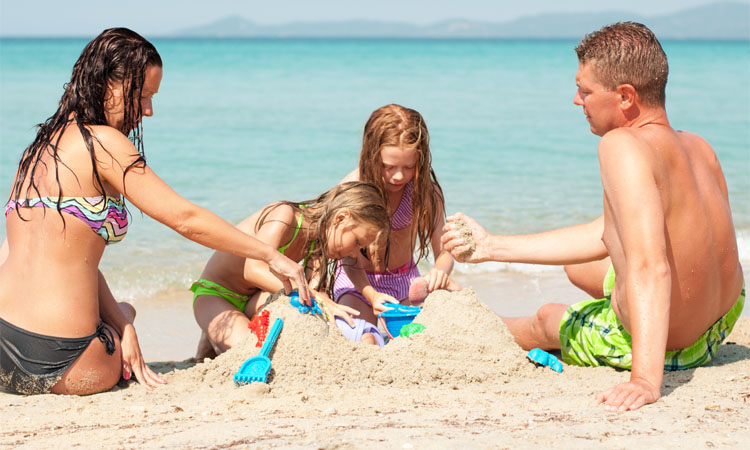 In moderation, sunlight can be an excellent beauty aid. The vitamin D provided by sunlight is a blessing for your skin if you avoid overexposure to the sun. Vitamin D contributes to calcium regulation in the bloodstream, which is essential for collagen production, ensuring skin elasticity and firmness. Cardiff-by-the-Sea is surrounded by amazing wide beaches where you can experience the benefits of the sand, sun, and sea for your skin:
Beacon's Beach
Swami's Beach
Moonlight Beach
Cardiff Beach
Stone Step Beach
Encinitas Beach
Pipes
San Elijo
Book Luxury Vacation Rentals for Your Vacation
Make one of the Cardiff Vacations rentals your home base while you explore all that the San Diego area has to offer. Our condos and cottage are conveniently located within walking distance to the beach, restaurants, stores, and other local attractions.