Breathtaking coastlines, year-round mild weather, and wide sandy beaches make SoCal one of the top vacation destinations in the world. There are lots of fun breaks in SoCal and Cardiff-by-the-Sea; this beautiful beach town between Carlsbad and Encinitas is no exception.
Less than an hour's drive from San Diego, this picturesque town is home to unique hidden gems, from wide sandy beaches to scenic rocky bluffs, lagoons, and trails, and offers a little something for each visitor.
Although the Encinitas-Cardiff area is known for its famous surf spots, there are also great places for swimmers. Due to the warm Californian climate, Cardiff-by-the-Sea beaches are perfect for swimming, snorkeling, and sunbathing.
Here is our guide to the best swimming spots in Cardiff-by-the-Sea:
Moonlight State Beach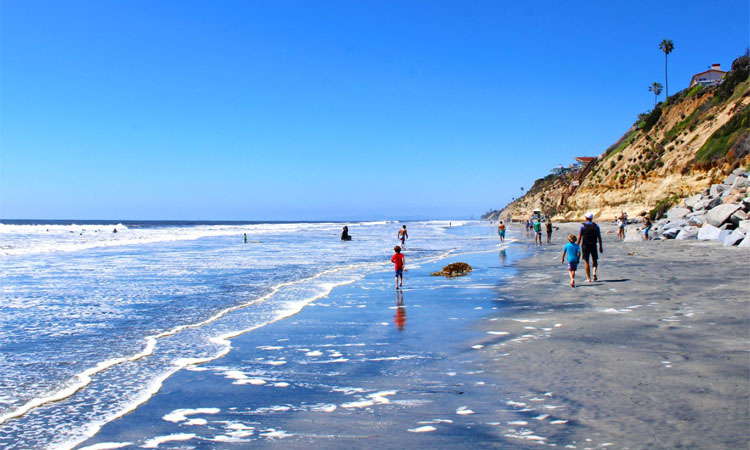 Address: 400 B Street, Encinitas, CA 92024
Moonlight State Beach ranks among the most popular family-friendly, dog-friendly California beaches due to its perks:
easy access
free parking
great facilities
year-round lifeguards
wide sandy beach
playground
Moonlight is the main central beach in Encinitas, in the North County area in San Diego, perfect for those who want to spend quality time with their dear ones. However, If you prefer something more secluded, this is not your go-to beach, as it can be pretty crowded on summer days.
D Street Beach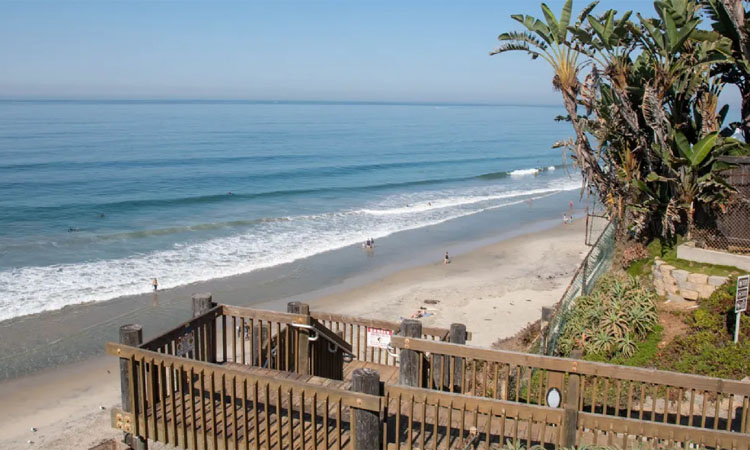 Address: 450 D Street, Encinitas, CA 92024
Located between Moonlight Beach and Swami's Beach, this secluded beach is perfect for sunbathing and swimming during the crowded peak season. D Street and Moonlight are basically the same beach, and the most populated during the summer months. D Street Beach doesn't have many facilities, and it's less crowded. You'll find various amenities and restrooms at Moonlight Beach, reachable on foot.
Popular beach activities on D Street Beach:
sunbathing
beachcombing
swimming
surfing
Cardiff State Beach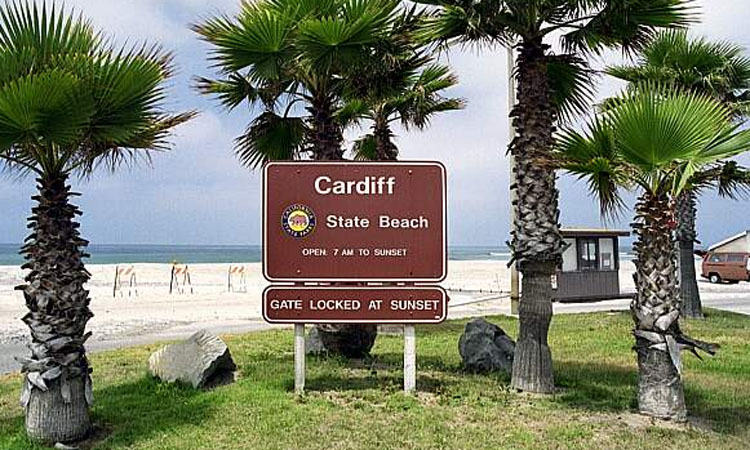 Cardiff State Beach has two day-use access points, one in the North, right at the entrance to San Elijo Lagoon, and the other on the South end, Seaside Beach. It's a family and dog-friendly beach, and parking spots are easy to find. Cardiff State Beach has everything people look for on a beach. Reasons Cardiff State Beach is so popular among tourists and locals alike:
home to Cardiff Reef and Pipes surf spot
beautiful natural location
great aquatic life variety
near the San Elijo Lagoon
great restaurants in the area
Located on the San Diego Coast, this 2-mile-long, gently sloping sandy beach with warm water and all the necessary amenities is the perfect spot for surf enthusiasts, snorkeling enthusiasts, and swimmers.
The North Beach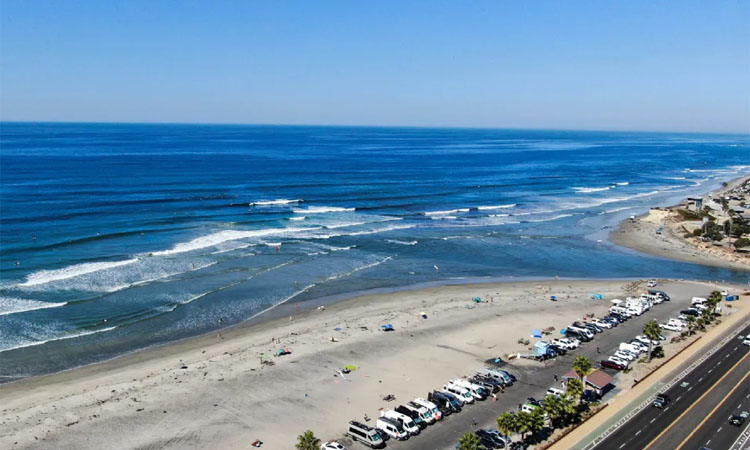 The north end of Cardiff State Beach, called the North Beach, is located at the entrance to San Elijo Lagoon in Cardiff-by-the-Sea; it is also called "Restaurant Row" by locals because of the restaurants on Highway 101 behind the North Beach.
Popular beach activities: swimming, surfing, snorkeling, and sunbathing.
Some areas have strong rip currents, especially at the lagoon channel, so be careful swimming here.
Lifeguards are on duty, and you'll find the following amenities here:
restrooms
showers
picnic tables
barbecue places
San Elijo State Beach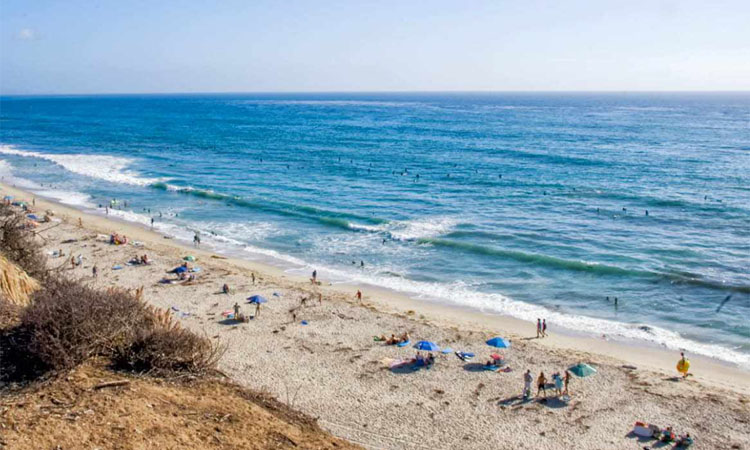 Location: 2050 S Coast Hwy 101, Cardiff, CA 92007.
Located very close, only three minutes to Cardiff-by-the-Sea, stretching from San Elijo Lagoon up to Swami's State Beach, San Elijo Beach is an exceptional spot for camping, swimming, surfing, and picnicking.
With the nearby reef, it's also a popular spot for snorkeling and diving.
You'll find the following amenities at San Elijo Beach:
restrooms
showers
parking spot
campground
camp store
fast food restaurant
Ocean View Vacation Rentals for Your Family Vacation
There are a lot of spots in Cardiff-by-the-Sea, where you can enjoy the stunning oceanviews, but to be fair, there's no place better than one where you feel right at home. We have three vacation rentals created to offer you the best experience you can get from your accommodation and have that home-away-from-home feel.
You will undoubtedly enjoy the stylish interior design that will make your stay in Cardiff even more memorable. We carefully selected the colors and lights that give the best ambiance in all three houses. The fully refurbished private decks are ideal spots to enjoy a barbeque with friends or a romantic sunset with your loved one.
In our vacation rentals, you will get the leisure and excitement you are looking for, whether you prefer our luxury condos: