Creating memories is the most precious thing people can do; happy moments are essential for general well-being. San Diego is well-known for its magic; unique places and stunning beaches run along 70 miles of the city's coast.
Catching a sunrise or a sunset on one of the most beautiful San Diego beaches may be the first idea on a travel wishlist. Cardiff-by-the-Sea beaches are simply fantastic and here you will find everything you are looking for:
amazing ocean views
stunning sunrises and sunsets
world famous surf spots
beaches for romantic dates
quiet beaches for yoga and meditation
beaches for all kinds of sports activities
Cardiff is one of the most spectacular places you can visit and it fits every type of person. A vacation here is the best gift you can offer to yourself and your dear ones!
San Diego's Best Beaches for a Magical Experience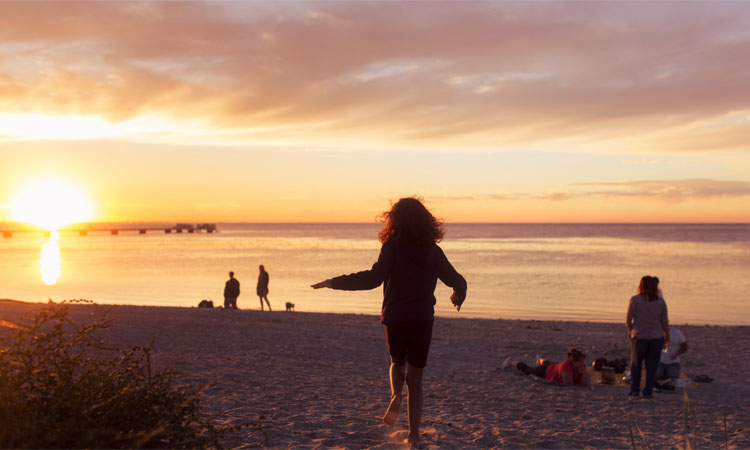 Cardiff Beach is a 2 miles long beach located on the San Diego Coast, also known as the Riviera of the West, and is one of the best places to be. Fine sand, cold water, and a fantastic view.
Windansea Beach is a place with more intimacy, not so crowded, with astonishing views, located between Pacific Beach and the town center of La Jolla.
Seaside Beach is a sandy beach in Cardiff State Beach at the border between Solana Beach and the Cardiff-by-the-Sea area of Encinitas, where the sea meets the sky and the landscapes are amazing.
Beacon's Beach or also known as Leucadia State Beach is located north of Moonlight Beach, considered another great spot to admire the spectacular sunsets.
Moonlight State Beach is the main central beach in Encinitas, in the North County area in San Diego, it is a sizeable family-friendly beach, perfect for those who want to share this wonderful experience with their dear ones.

A delicious breakfast or dinner as a picnic on Moonlight Beach, catching the sunrise or sunset, will surely be unforgettable.
There are many places for catching a spectacular sunrise or a sunset in San Diego, depending on people's preferences. The most important thing is the vibe this city offers to everyone who is coming to create everlasting memories. Sandy beaches, amazing ocean, and endless clear skies are the reasons for a vacation in San Diego.
Choose to create amazing memories in a beautiful place. Good accommodation is the key to a successful holiday. We offer three fully equipped, beautiful vacation rentals located in Cardiff-by-the-Sea, Encinitas.
The best conditions for an unforgettable experience. For a safe, refreshing vacation experience in Cardiff-by-the-Sea book either one of our rentals!
Ocean View Vacation Rentals in San Diego