With seventy miles of San Diego area coastline, there are many beaches to choose from in and around the Cardiff-by-the-Sea. Depending on how you plan to spend your time at the beach may determine your choice. If you wan to find the best spots to get an amazing tan here are our favorite beaches.
Cardiff State Beach
Address: 2504 S Coast Hwy 101 Cardiff By The Sea, CA 92007
Cardiff State Beach is known for its fantastic surfing spots. It's an excellent beach for tourists due to its gently sloping sand and amenities such as public bathrooms, showers, beach wheelchairs, and lifeguard service during the summer months.
Encinitas Beaches for Sunbathing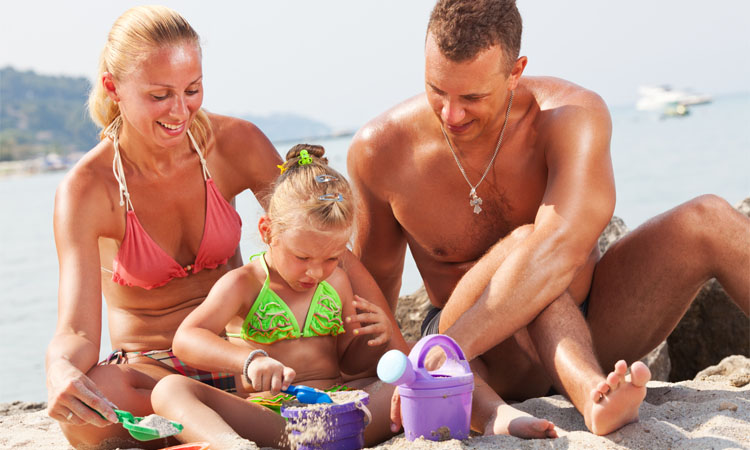 Encinitas has six beaches covering six miles of coastline; our favorites for sunbathing are Moonlight Beach and Swami's Beach.
Swami's Beach - Address: 1298 S Coast Hwy 10, Encinitas, CA 92024
Swami's is a popular surfing spot, with stunning views along the beachside cliffs and tide pools during low winter tides. Public amenities include restrooms, picnic areas, and a parking lot.
Moonlight Beach - Address: 400 B St, Encinitas, CA 92024
Located where Encinitas Boulevard intersects Highway 101 at the coast, Moonlight Beach is one of the best beaches in San Diego. It has it all in terms of facilities, including a parking lot, restrooms, showers, a playground, fire rings, beach rentals, volleyball courts, a snack bar, and lifeguards. Due to its popularity, Moonlight Beach can get very crowded in the summer.
Best Beaches in Carlsbad for Sunbathing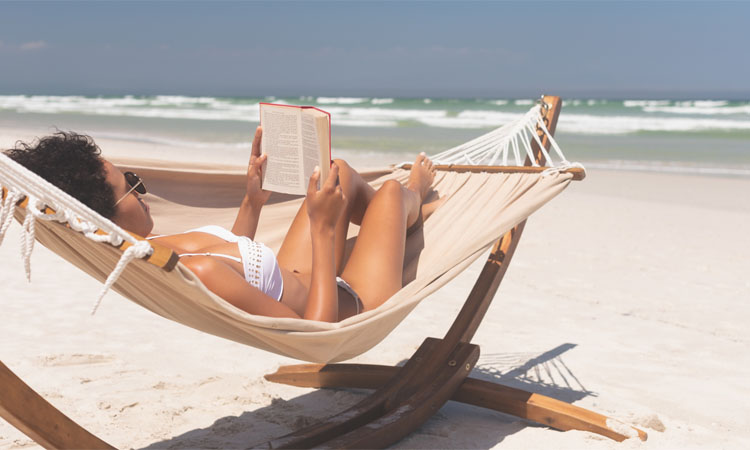 If you're looking for sunbathing spots, you will find warm and sandy beaches in Carlsbad enjoyed by tourists and locals. Some beaches have excellent facilities for beach activities, such as volleyball courts and grassy sections for yoga and picnic.
Tamarack Beach is our favorite, with the Agua Hedionda Lagoon and Warm Water Jetty Beach a short distance away. Terramar Beach or Beacon's Beach are more secluded, top picks for those who want to avoid crowded spots.
Whether you're visiting with friends or family, the beaches in Carlsbad are excellent spots for sunbathing and picnicking, among other activities.
Ranking among the best beaches in Carlsbad are:
Carlsbad City Beach
South Carlsbad State Beach
North Ponto Beach
South Ponto Beach
Terramar Beach
Beacon's Beach
Best Beaches in Solana Beach for Sunbathing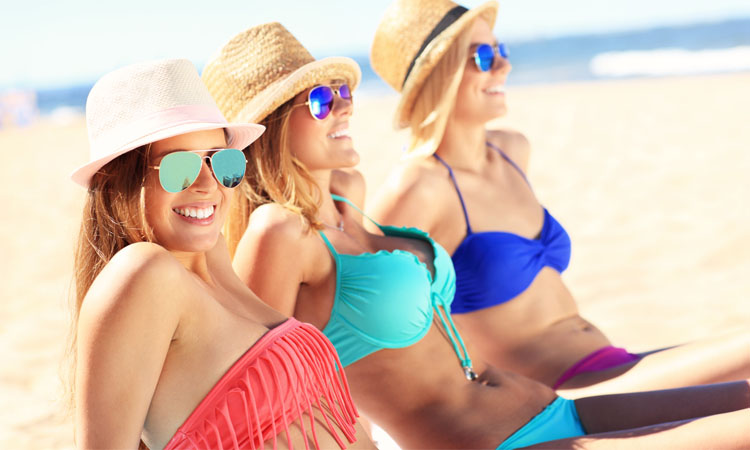 The 1.7 miles of beaches in Solana Beach are divided into four beach parks.
Tide Beach Park - Address: 302 Solana Vista Drive, Solana Beach, CA 92075
Tide Beach Park is north of Fletcher Cove at Solana Vista and Highway 101. The beach itself is primarily known for its tide pools and large reef. Lifeguards are on duty there during the summer. The access point is a stairway at the end of Solana Vista Drive; there are no restrooms, only showers.
Fletcher Cove - Address: 111 S. Sierra Avenue, Solana Beach, CA 92075
Fletcher Cove is the main beach in Solana Beach, with several facilities to make your stay there even more enjoyable, such as picnic tables, a basketball court on the bluffs above the beach, public restrooms, and showers. Lifeguards are on duty year-round.
Seascape Surf - Address: 501 S. Sierra Avenue, Solana Beach, CA 92075
Seascape Surf is a wide sandy beach that lies south of Fletcher Cove. It's an excellent spot for sunbathing and a popular surfing spot. There are no public restrooms, only showers.
Del Mar Shores Beach - Address: 180 Del Mar Shores Terrace, Solana Beach, CA 92075
Del Mar Shores Beach is located at Solana Beach's southern border with Del Mar. It's a quiet beach with no amenities. People go to this beach for surfing, walking, and jogging; you can soak up some sun while watching surfers riding the waves.
Spacious Vacation Rentals Close to the Best San Diego Beaches
Only a few miles from the best beaches in San Diego County, you will find three stylish and spacious vacation rentals in Cardiff-by-the-Sea, Encinitas:
Our vacation rentals are conveniently located just minutes away from some of the most beautiful local beaches. These newly refurbished and redecorated properties are perfect places to rest and chill after a long day out on the beach. You can savor your favorite cold brews and enjoy the amazing sunset in complete comfort and privacy on the condos' large deck.