Art is a vital part of our lives and plays a great role in the community in which we live. Great art can significantly improve a city's vibe and this is definitely the case of Cardiff-by-the-Sea. The small, charming, beach-side city is brought to life by the local art events and the various novel artworks, created by talented local artists, displayed across the city. This makes Cardiff-by-the-Sea an ideal vacation destination for art enthusiasts.
The most notable artistic displays and community events in and around Cardiff-by-the-Sea include:
Downtown Cardiff murals
Painted utility boxes
Art Night Encinitas
Sip and paint in Carlsbad
The Murals In Downtown Cardiff-by-the-Sea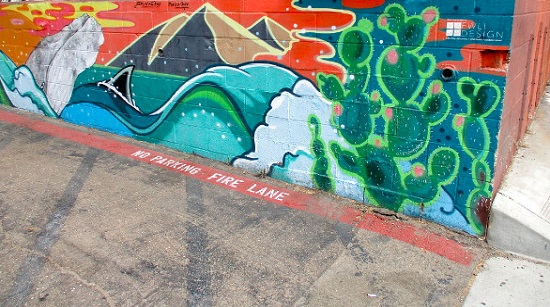 From Birmingham south on San Elijo then east up Chesterfield and north along Newcastle and back down on Birmingham is Cardiff-by-the-Sea's cultural district. This was thought of by the Cardiff Arts Coalition with the plan of improving the local community into an even more thriving social and economic region.
There are currently a number of around ten beautiful murals enhancing the appearance of several buildings in downtown Cardiff, located on streets such as:
Chesterfield Drive
Newcastle Avenue
Liverpool Drive
Aberdeen Drive
These talented Californian local artists have created the stunning displays of art:
Skye Walker
Marissa Quinn
Kevin Anderson
Steve Barton
Painted Utility Boxes In Cardiff-by-the-Sea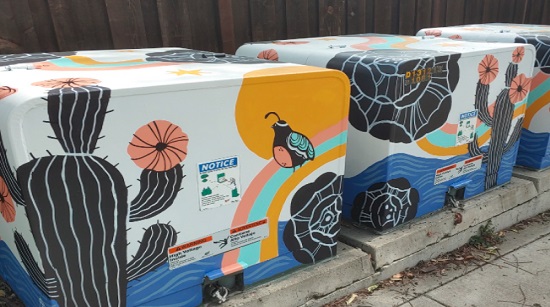 Cardiff 101 Main Street has painted more utility boxes thanks to the City of Encinitas Community Grant Program which provided funding for this project, with the goal of supporting local artists in Cardiff-by-the-Sea and benefit the Encinitas Community by adding visual art installations to be enjoyed by the community.
Back in 2014, there was a similar project called the Utility of Art Project in which nine bland utility boxes were transformed into great art pieces. Local artists involved in both projects include:
Dr. Traci Sally
Chris Kepler
Daniel Hernandez
Karin Grow
Art Night Encinitas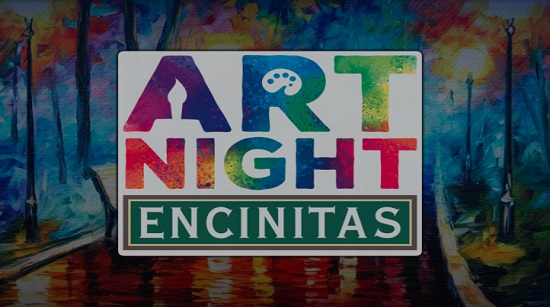 Date: Saturday, July 31, 2021, from 6:00 pm to 9:00 pm.
Art Night Encinitas is a local arts event that took birth in 2019 when 47 exhibits from local artists were displayed in the city's three civic art galleries. This is a free event that celebrates the city's diverse visual art scene. It was conceived by the local Commission for the Arts to bring focus to the city's civic art galleries and thriving art scene. Participating art galleries include:
Civic Center Art Gallery
Encinitas Library
Encinitas Community Center
Off Track Gallery
Art N Soul on the 101
Bliss 101
Sip and Paint In Carlsbad - "Mountain View"
Date: Monday, June 7, 2021, from 5:30 pm to 8:30 pm.
Location: Bushfire Kitchen La Costa 3433 Via Montebello suite 166, Carlsbad.
Price: $45.
Sip and Paint is a regular event held by Painting & Vino with a different artistic theme each time. The current theme being "mountain view". During this event, you get to enjoy a fun outdoor painting class while you sip your favorite drink.
You will receive step-by-step instructions through the entire painting process from the local artist and instructor Darrin Fuller.
Other future themes include:
fire and ice
ocean view
relaxing at the beach
songbirds
"Stand Up For the Cure" Art Show In Encinitas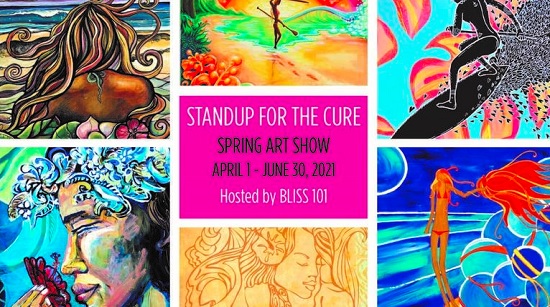 Date: from April 1, 2021, through June 30, 2021.
Location: Bliss 101 Art Gallery - 553 S Coast Hwy 101, Encinitas.
Standup for the Cure is a nationwide stand up paddling event with the mission to support breast cancer detection, treatment, and education. This spring it is hosting an art show and fundraiser in Encinitas that will assist in raising money for breast cancer and also support the local artists.
Money raised in the event will support Standup for the Cure's beneficiaries:
Other Upcoming Artistic Events In and Around Cardiff-by-the-Sea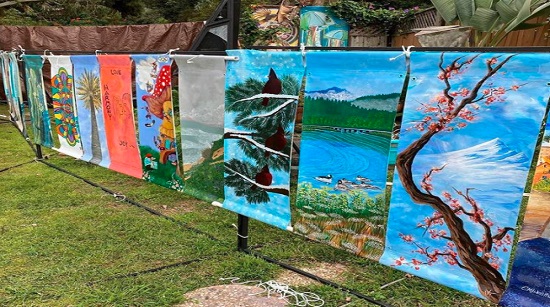 Some of the most fun upcoming artistic events in Cardiff-by-the-Sea's area include:
Ocean View Vacation Rentals In Cardiff-by-the-Sea, Encinitas
Our stylish ocean view vacation rentals, located in Cardiff-by-the-Sea, Encinitas, in a serene natural environment, are the perfect accommodation choice for your vacation in San Diego.We offer accommodations in three different villas: the Parkhouse, the Penthouse, and the Seacottage.
Our homes are fully equipped with everything you may need and offer you the most amazing ocean views that can be enjoyed from the fully furnished decks.
Because the safety of our guests is our top priority, our homes are regularly and thoroughly cleaned as per CDC regulations to ensure you have the safest stay here, at Cardiff Vacations!