People usually plan their vacations to take a break from daily life's stress or monotony and experience new things by visiting new places.
There are some that plan their getaways to get to taste new delicacies and have new culinary experiences; foodies seek to find places with great and unique food. The Cardiff Seaside Market is one of those places.
Just a few reasons why Cardiff Seaside Market is so popular:
the Burgundy Pepper Tri-tip
the weekly specials
the weekend barbecue events
the fresh and locally sourced foods
The Shopping Experience at the Seaside Market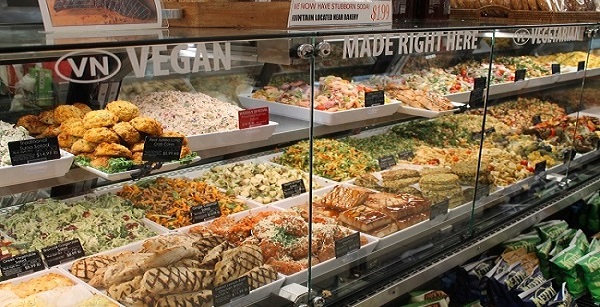 Location: 2087 San Elijo Ave, Cardiff, CA.
Opening Hours: Monday - Sunday: 07 am - 10 pm.
Brothers John and Pete Nager opened the store in 1985 and now it's a 19,500 square feet place, with a wide selection of first-class products. The displays are kept full and fresh with only high-quality products, many of them locally sourced.
Best local products you can find here include:
persimmons
Meyer lemons
gourmet cheese
fresh bakeries
The Famous "Cardiff Crack"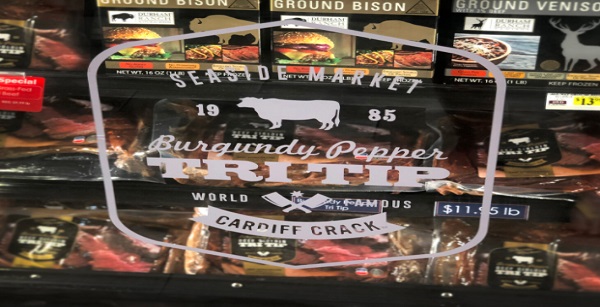 One of the most famous and unique foods you can find here is the Burgundy Pepper Tri-tip, sold nationwide through e-commerce. People come to visit this place to taste what has become known as "Cardiff Crack". The extremely popular tri-tip is made from Stone Porter bone-in pork chops marinated in Spicy Chipotle Marinade or Burgundy Pepper. You can enjoy the famous treat at the market's deli or you can buy it packed and ready to cook at home.
The secret behind this delicious food is the marinating process. They marinate it in a vacuum tumble machine, then put it in plastic containers for about an hour after which the "crack" is ready to go.
What Makes the Seaside Market a Special Place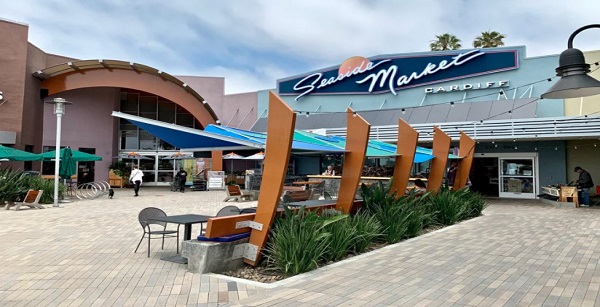 Finished your shopping and you are craving some good food? You can have that at the Seaside Market. They have a grill where you can order food to go. There are also different events with delicious foods and good vibes being held at the market, such as:
Taco Tuesday special
weekend barbeques
The wide variety of products is another great thing about the Cardiff Seaside Market. Here, no matter if you are a barbecue fan, vegan or you are on a strict paleo diet, you can find high-quality food to meet your taste and diet requirements.
Cardiff Seaside Market's priority is to support the needs of the local community, generously supporting the following organizations with each customer's shopping dollars:
Friends of the Cardiff Library
San Elijo Lagoon Conservancy
Cardiff Botanical Society
Cardiff Education Foundation
Book the Perfect Accommodation for Your Cardiff Vacation
Cardiff Seaside Market places our beautiful beach town among some of the best foodie destinations in Southern California and there are a lot of other restaurants where you can enjoy the delicious culinary experience that Cardiff has to offer, not only in the city itself but also in its vicinity, as it's located right next to Carlsbad and Encinitas and at only a few miles away from San Diego!
We offer accommodations in three different villas: the Parkhouse, the Penthouse, and the Seacottage, located in Cardiff-by-the-Sea. All three are fully equipped and offer you the most amazing ocean views that can be enjoyed from the fully furnished decks.