San Diego, known as the Craft Beer Capital of America, is home to over 150 independent craft breweries that create a wide array of specialty beers and provide unique beer tasting experiences.
Therefore, your vacation in Cardiff-by-the-Sea won't be complete without exploring some of the best local breweries.
With over 150 breweries to choose from, it can be a challenging task to identify the best breweries to visit.
When you are spending your vacation in Cardiff-by-the-Sea, these are some of the breweries we recommend to start with on your San Diego craft beer-tasting journey:
The Lost Abbey Confessional in Cardiff-by-the-Sea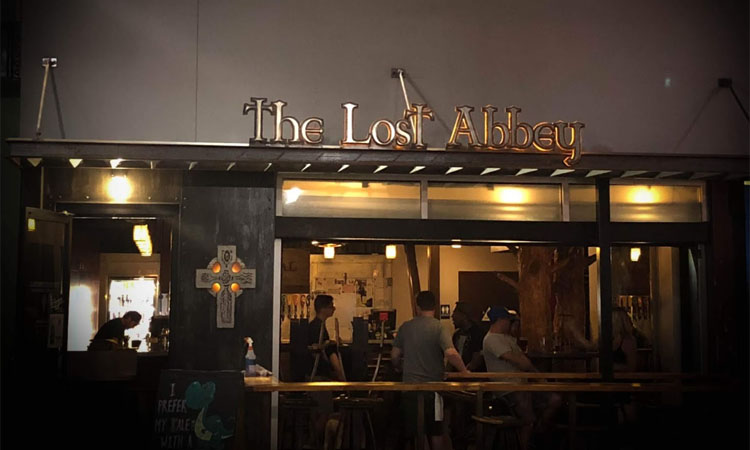 The Lost Abbey is ranked as one of the top breweries in the nation by both industry experts and beer geeks. With a fantastic beer selection, excellent customer service, and laid-back atmosphere, the brewery's Cardiff-based The Confessional is a must-visit spot for every beer enthusiast. You'll definitely find your favorite craft beer at their tasting room whether you try their year-round, barrel-aged, or seasonal selection. The brewery has four locations in the San Diego area:
The Tasting Room in San Marcos
The Sanctuary in San Elijo
The Church in East Village
Culture Brewing Company in Encinitas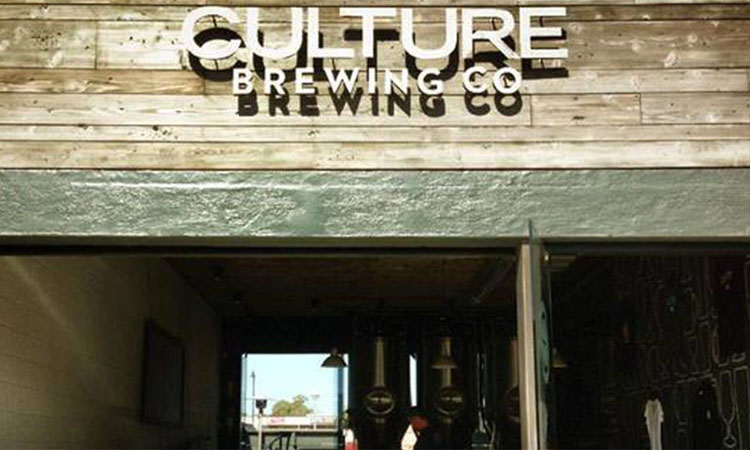 Address: 629 S Coast Highway 101, Encinitas, CA 92024
Culture Brewing Co. is not just a microbrewery, it's a popular community place with a modern-rustic tasting room and patio seating, ideal for spending quality time with friends on a sunny afternoon.
You'll find here about 20 beers on tap, the service is friendly, and the beers are of high quality with a good mix of styles, from sours to IPAs. The Encinitas tasting room includes a quaint outdoor patio that boasts communal outdoor games for kids and adults.
Our favorite beers:
Mosaic IPA
American Wild Ale
Ale Smith Brewery in San Diego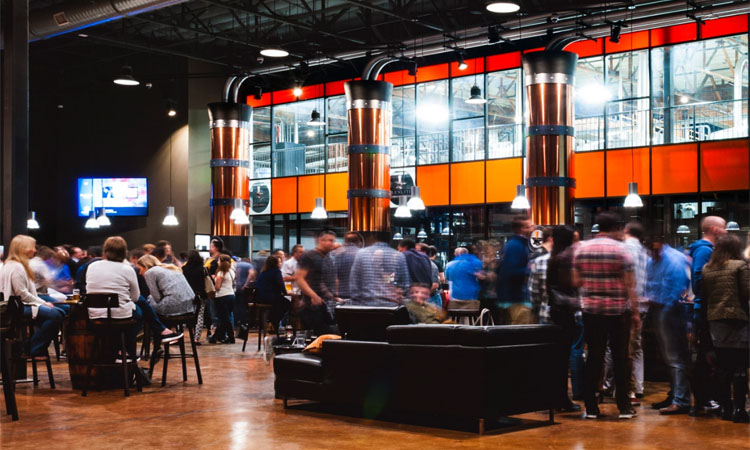 Address: 9990 AleSmith Ct, San Diego, CA
AleSmith is one of the most popular artisanal microbreweries in the US, with a rotating draft menu, a spacious tasting room, and free tours of the facilities. The brewers specialize in a wide range of craft beers known for their intense hoppy flavors, complex tastes, and high alcohol level.
The brewery has received several awards from national and international contests and boasts an array of brews, including:
barrel-aged beers
specialty releases
limited releases
non-alcoholic brews
speedway stouts
year-round selection
Viewpoint Brewing Co. in Del Mar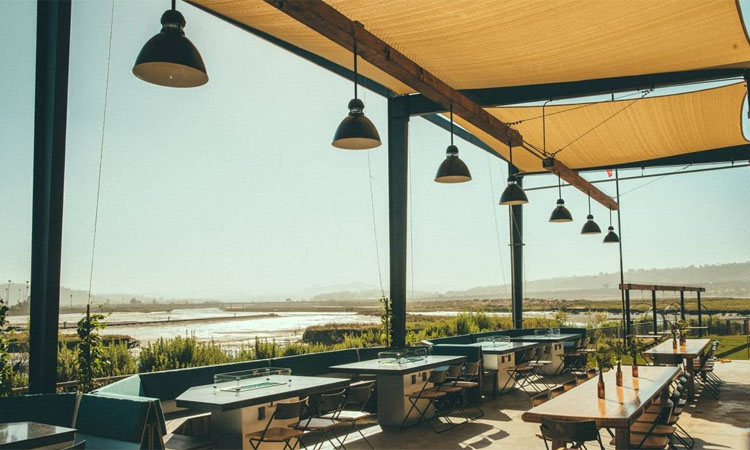 Address: 2201 San Dieguito Dr, Suite D, Del Mar, CA
Located in the coastal town of Del Mar, Viewpoint Brewing Co. is the city's first brewery and as its name implies, it's an exceptional beer tasting spot, offering front-seat views to the fabulous scenery of the San Dieguito Lagoon wetland area. As if the high-quality beer selection - 20 taps with eclectic house-brewed styles- weren't enough, the brewery's food menu is also noteworthy. Sampling the brewery's classic River Path red beer is a must! Other beers we love:
Fan Fare IPA
Chocolate Stout
Pizza Port Brewing Co. in Carlsbad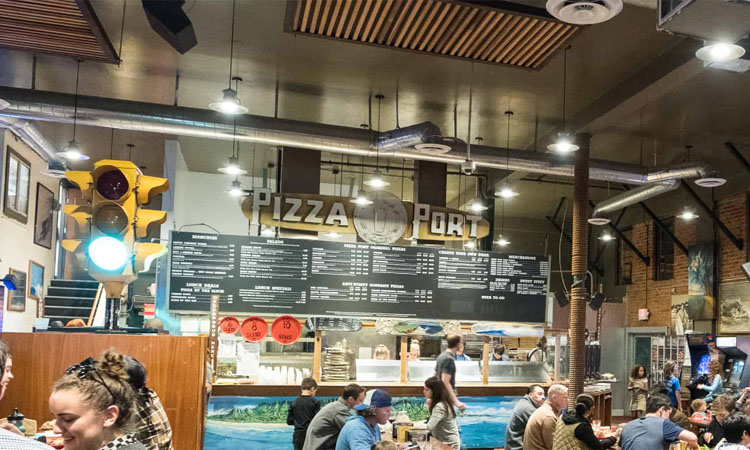 Address: 571 Carlsbad Village Dr, Carlsbad, CA 92008, United States
If you love good beer and tasty pizza slices, Pizza Port is your go-to place. It is a community favorite, offering both great pizza and brews, but what indeed draws people is the welcoming, family-oriented atmosphere.
All the locations have family-style tables, suitable for large groups to sit and enjoy the brewery's award-winning brews. Pizza Port Brewing Company is a Great American Beer Fest award winner.
Our favorites are:
Swami's IPA
California Honey Ale
Rouleur Brewing Company in Carlsbad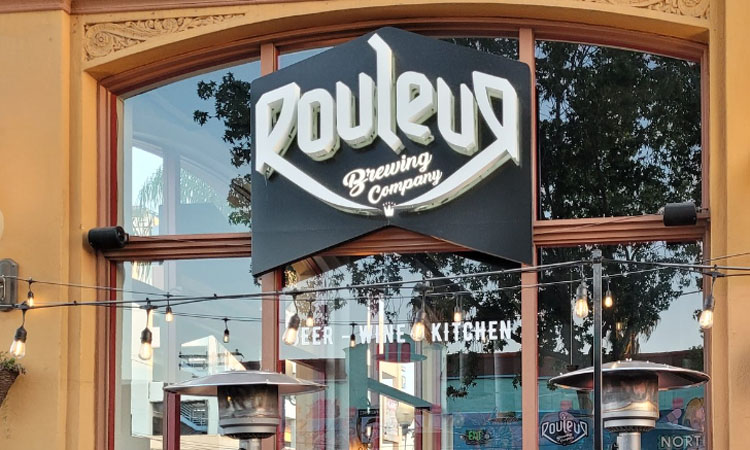 Address: 5840 El Camino Real, Suite 101, Carlsbad, CA 92008
Inspired by modern craft breweries and the monastic brewing process, this is another top-ranked brewery. Rouleur Brewing Company's tasting room is definitely another craft beer spot you should visit.
Their tasting room, with an inviting atmosphere, a creative interior design, and about 20 beers on tap, is the perfect place for family or friend gatherings.
Our favorite Rouleur beers:
Domestique Blonde Ale
Raida Japanese Lager
Burgeon Beer Company in Carlsbad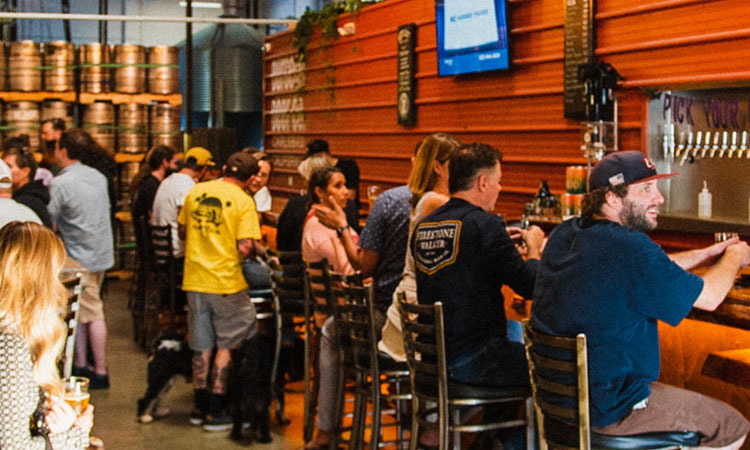 Address: 6350 Yarrow Dr STE C, Carlsbad, CA 92011, United States
The brewery's founders focus on three core values: craft beer, community, and the environment. Their primary goal is to create state-of-the-art beer that explores new frontiers of brewing techniques.
Our favorite Burgeon beers are the Juice Press hazy IPA, Invita Mexican Lager, and the Reverb Bohemian Pilsner. You'll find the Carlsbad-based Burgeon Beer Company's spots in three locations:
Karl Strauss Brewing Company in San Diego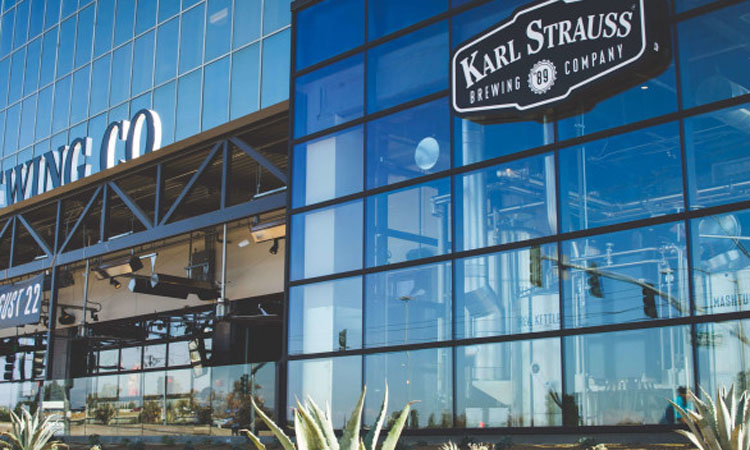 Address: 1157 Columbia St, San Diego, CA 92101
When it comes to craft breweries, this one is a classic and it must be on every beer lover's bucket list. Karl Strauss Brewing Company is one of the oldest breweries in San Diego and it is considered the first brewery that sparked the craft brewing community in the area.
Beer geeks are guaranteed to have a unique experience sampling the vast beer selection that ranges from barrel-aged stouts to IPAs. Our favorite barrel-aged beers are:
31st Aniversary Whiskey Barrel Aged Scotch Ale
Queen of Tarts
Stylish Ocean View Vacation Rentals in Cardiff-by-the-Sea
Our ocean view vacation rentals, located in Cardiff-by-the-Sea, Encinitas, are stylish, spacious accommodations where you can relax after a fun tour of the best local breweries. The Cardiff Vacations rentals are exceptional accommodations choices for your vacation in the San Diego area:
Our condos are fully equipped with everything you may need and will make your stay in Cardiff-by-the-Sea even more memorable.