Cardiff-by-the-Sea is one of the best family vacation destinations in Southern California. Besides being only 20 minutes away from San Diego, where you can find plenty of fun activities to enjoy with your kids, Cardiff's culinary scene also offers plenty of options.
Given the wide variety of choices available, some better than others, it may be hard for you as a tourist to choose a restaurant on the likes of everyone in your family, especially when traveling with kids.
That's why after trying numerous food venues, we wish to offer you our personal recommendations of family-friendly restaurants around Cardiff-by-the-Sea to make sure you and your family only enjoy delicious meals on your family vacation.
Best Pizza and Brew in Cardiff-by-the-Sea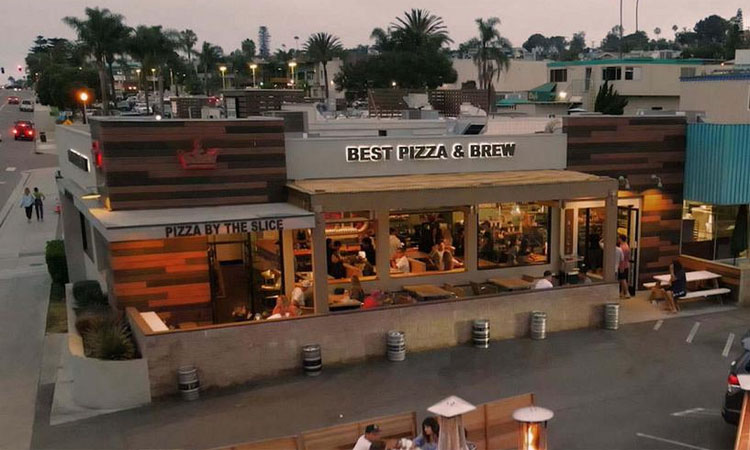 Address: 102 Aberdeen Dr, Cardiff, CA 92007
When craving hot pizza slices and cold brews, you should visit this locally owned and operated eatery that offers an unparalleled beach town vibe.
Best Pizza & Brew is the locals' favorite choice for family and friends gatherings.
The staff is nice and friendly; the place is inviting, not to mention that it boasts a great pizza and craft beer selection. Our favorite dishes from their menu:
Buffalo, Korean Sweet & Spicy, BBQ, or Teriyaki Wings
Best Goat Cheese Pizza
Ki's Restaurant in Cardiff-by-the-Sea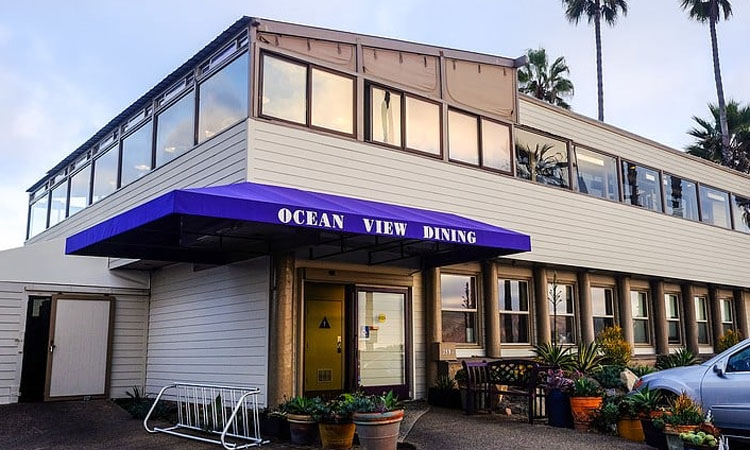 Address: 2591 S Coast Hwy 101, Cardiff, CA 92007, USA
Ki's Restaurant was started in 1980 by Catherine "Ki" Holcomb and her son, Barry, to provide the local community with fresh juices and healthy home-style meals.
The restaurant is in a two-story, ocean-view building on South Coast Highway 101. Ki's salads, dressings, salsas, and baked goods have become popular throughout SoCal.
Our favorite dishes from Ki's:
Ki's Curries
Seafood and Avocado Ceviche
Fish101 in Cardiff-by-the-Sea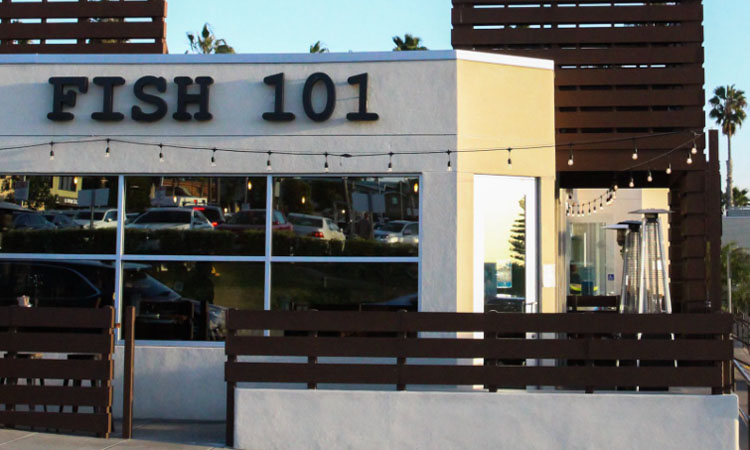 Address: 2101 San Elijo Ave Cardiff, Ca 92007
Whenever you and your family crave fresh, well-prepared seafood at a reasonable price, Fish 101 is your place to go in Cardiff-by-the-Sea.
They have a kids' menu and some delicious dishes for vegans. We love the restaurant's rustic seating and friendly service. It's important to know that for the time being, they don't accept cash, only credit cards.
Here are our favorites at Fish 101:
Grilled Shrimp Bowl
Seafood Curry
Gluten-Free Veggie Curry
Pipes Cafe in Cardiff-by-the-Sea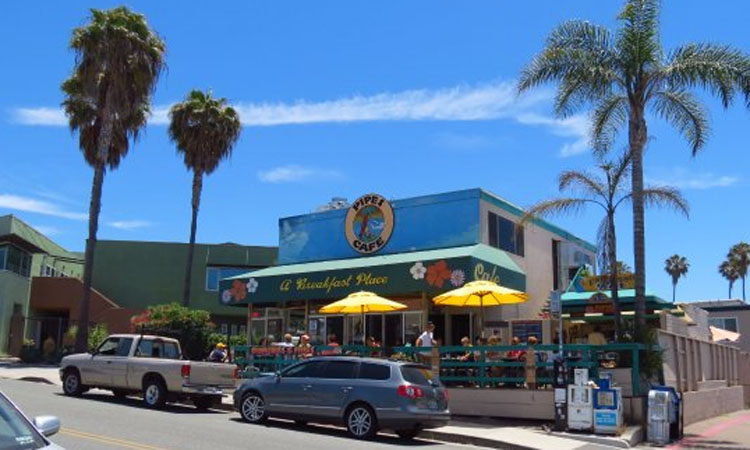 Address: 121 Liverpool Dr, Cardiff-by-the-Sea, Encinitas, CA
Most of our guests loved having their morning coffee at the Pipes Cafe in a surf-themed setting. The eatery has an espresso bar, the food is tasty and they serve generous portions, so it's an excellent spot for a family breakfast or brunch.
They have traditional American cuisine serving pancakes & burgers, but you can find a variety of great vegetarian, vegan, and gluten-free meals to order.
What we love to order at the Pipes:
Chilli Burrito
Mixed fruits smoothie
Honey Bistro & Bakery in Encinitas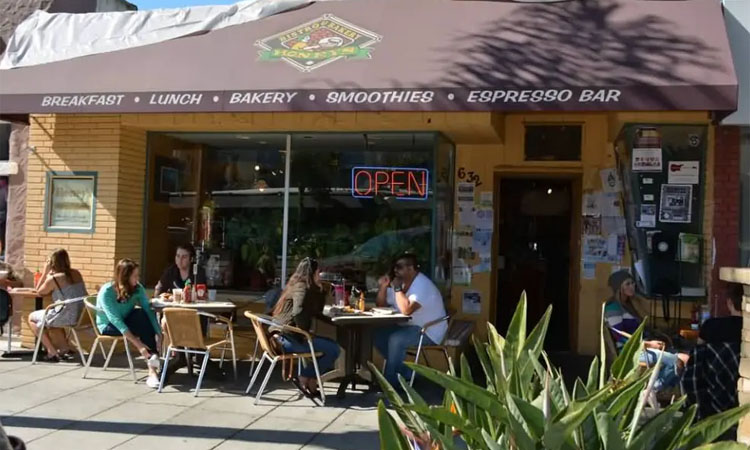 Address: 632 S Coast Hwy 101, Encinitas, CA 92024, United States
Honey's is another fantastic breakfast and brunch spot with a great location to eat outside in front of the restaurant, where you sit by the sidewalk.
We love to go to this bistro for our Saturday brunch.
Honey Bistro & Bakery has a menu of over 20 breakfast dishes, from various types of egg Benedict's, pancakes, and waffles to an incredible amount of choices of coffee, cappuccino, tea, fresh juices, and smoothies. We love their:
Guacamole Club
Vogue Healthy Salad
Lotus Cafe and Juice Bar in Encinitas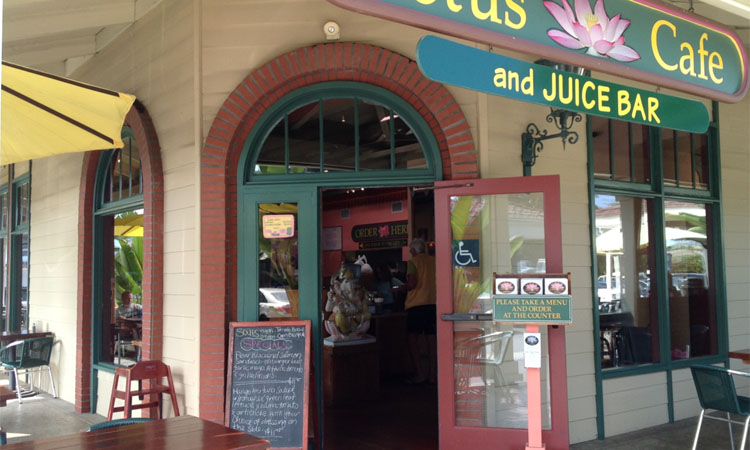 Address: 765 S Coast Hwy 101, Encinitas, CA 92024, USA
If you are on vacation in Cardiff-by-the-Sea, you'll love this place's clean environment. You'll also get to enjoy the laid-back atmosphere visitors love about the San Diego County beach towns. The staff is always welcoming and friendly.
If your family members have different tastes and food sensitivities, Lotus Cafe and Juice Bar is the place where everyone can get what they want, as the menu has many vegan, vegetarian, and gluten-free options.
Our favorites at Lotus Cafe:
Union Kitchen and Tap in Encinitas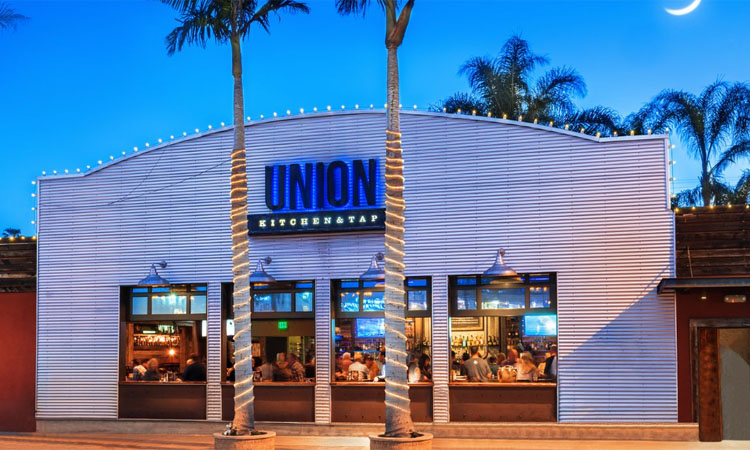 Address: 1108 S Coast Hwy 101, Encinitas, CA 92024, United States
Union Kitchen & Tap Encinitas is a stylish, community-oriented, neighborhood-friendly eatery close to SoCal's legendary surf spots. The restaurant's open space boasts three separate dining areas with comfortable seating and a lively main bar.
The American dishes made from fresh, local ingredients can be paired with local craft beers, craft cocktails, and fresh juices. Whenever we ate there, the staff was helpful and friendly.
Some of our favorite dishes:
Blue Lump Crab Cakes
Skillet Cornbread Benedict
Ocean View Vacation Rentals for Your Family Vacation
There is nothing better than enjoying your family vacation while staying in a spacious, ocean view rental close to the ocean and the best local cafes, brunch spots, and restaurants.
We offer three completely renovated, fully equipped, beautiful vacation houses located minutes away from SoCal's legendary surf spots and the area's main attractions: