Besides the obvious benefits of a seaside vacation, time spent on the beach can improve our health and overall well-being. Long before there was any scientific evidence to prove that sea air is good for health, 18th-century doctors were already prescribing seaside vacations and visits to the seashore for their patients with respiratory problems.
In the 1900s, physicians prescribed seaside vacations for their patients with tuberculosis, as the salty sea air was believed to have healing properties, reducing the symptoms of this severe disease.
For us, the best way to start the day is to enjoy the wonderful salty breeze while walking on the beach. So taking a long stroll on the seashore and breathing in all that fresh salty air can genuinely benefit your health.
Seaside Vacation for People with Respiratory Problems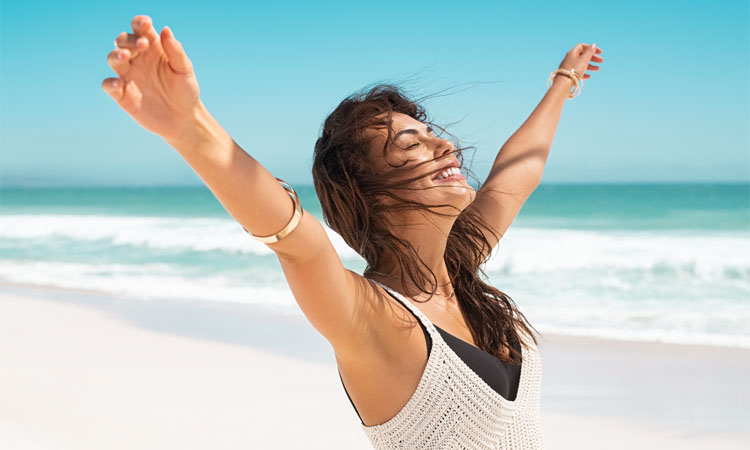 When choosing the destination for your vacation, the climate and air quality are the main factors. The iodine, salt, and magnesium present in sea air mist stimulate the immune system and ease the symptoms of respiratory problems.
The negative ions present in the ocean air balance serotonin levels, and improve your overall well-being, making you feel happier and healthier. Sunbathing can also boost immunity as it promotes the production of vitamin D.
The ocean air serves as a tonic for the entire respiratory system, and several studies show that it helps with lung diseases and sinus infections as it can:
reduce mucus formation
reduce wheezing
soothe coughs
reduce the symptoms of asthma
relieve bronchitis
soothe the respiratory system's mucosal lining
The Healing Powers of the Ocean Air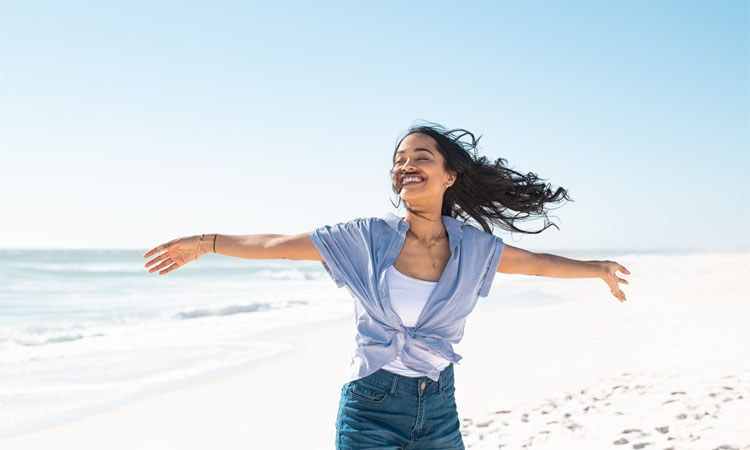 But is there any scientific evidence of the healing power of the salty air? According to the Lung Institute, ocean air improves respiratory functions. Sea air is full of negative ions, which, research suggests, improve the ability to absorb oxygen.
Other studies have shown that breathing in ocean air can improve lung function in patients with cystic fibrosis. Another study found that patients with lung diseases had improved lung function and decreased sinus pressure after inhaling the ocean air.
You don't have to be ill to enjoy the benefits of the salty ocean air; a long walk on the beach always gives a powerful energy boost, making you feel relaxed and fully recharged.
Enjoying Your Vacation in a Stylish Ocean View Rental
Renting the most suitable accommodation within walking distance to the beach will make your stay memorable. You can sit on a fully furbished deck, admire the gorgeous ocean views, and inhale the fresh ocean air.
When you have the best local attractions close by, you have more time to fully enjoy your oceanside getaway. This is precisely why you'll want to book one of the Cardiff Vacations condos.
We offer three stylish vacation rentals:
the fully renovated Parkhouse
the luxury Penthouse
the cozy Seacottage
Book Luxury Vacation Rentals for Your Vacation