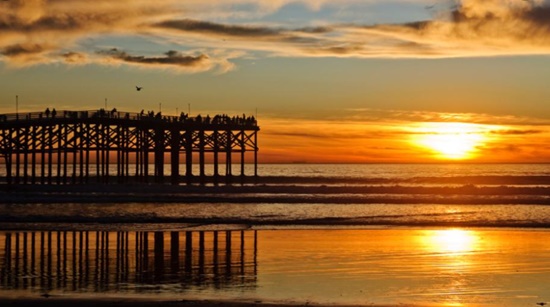 The month of October is a great time to go for a vacation in Encinitas California. With the weather temperature ranging between 74F and 60F Encinitas is a great place for your Columbus Day or Indigenous Peoples Day weekend holiday.
Each year on the second Monday of October, Americans celebrate Columbus Day or Indigenous Peoples' Day. This day is one of the 10 federal holidays celebrated in 2020 on the 12th of October. These two historical holidays commemorate two opposing historical events.

Columbus Day is the day Christopher Columbus set foot in The Americas back in 1492 and is also a way for many Italian - Americans to celebrate and take pride of their heritage during Italian Heritage Month.

On the opposite corner, there is the Indigenous Peoples' Day celebration that states that Columbus Day represents an era of genocide and tortures against the Indigenous People of the Americas.
Columbus Day or Indigenous Peoples' Day?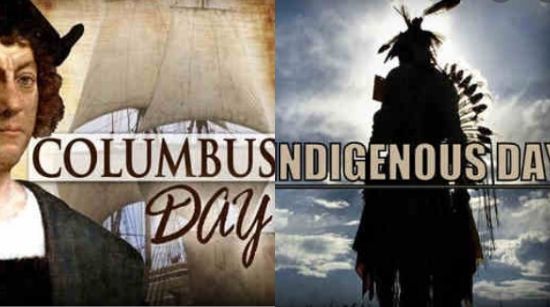 Indigenous Peoples' Day is intended to celebrate the people inhabiting the Americas pre-Columbus and honoring their lives while commemorating their histories and cultures. Many counties in California have now replaced Columbus Day with Indigenous Peoples' Day or Italian Heritage Month.
This act is not intended to erase history but to acknowledge the past and create a new history based on inclusion and peace between America's inhabitants of today. No matter which one of these two holidays you choose to celebrate, both your Italian heritage and your indigenous ancestry are honored in Encinitas California.
This beautiful city is the perfect vacation getaway for those celebrating Italian Heritage Month or Indigenous Peoples' Day.

With over 1 million Italians living in California and approximately 720 thousand indigenous peoples, the month of October becomes a good time for vacationing in San Diego County. Taking your children for a weekend vacation in October is the perfect way to teach them about both Italian and Indigenous Peoples' history.
What to Do in Encinitas for Indigenous Peoples' Day?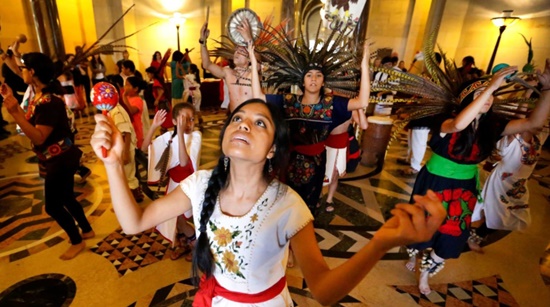 There's nothing that can bring us all closer to our roots and to each other that getting around a bonfire on the beach in Encinitas California.
Beaches with fire pits near Cardiff by-the-Sea:
Moonlight State Beach - The fire pits are available until the beach closes at 10 PM.
Oceanside Harbor Beach - Fires are allowed in the pits only, so arrive early to stake out your spot.
Oceanside Pier View South Beach - Fire pits are first-come, first-served, and they are snatched up quickly during peak seasons.
Playa Pacifica Park on Mission Bay - A quiet place to enjoy a great time around the fire with friends and family
Ski Beach Park on Mission Bay
What to pack? Here's what you need to know before you head on down to the beach for a spiritual midnight bonfire:
Some wood or charcoal to burn in the fire pit (burning anything else is prohibited)
Pre-bonfire picnic snacks and drinks
Gloves to protect your hands when handling the wood and charcoal
Arrive early to secure your fire pit
Make sure you are familiar with the safety guidelines by the City of San Diego
Other activities you can do in Encinitas to honor your Indigenous heritage are museum visits and San Diego has quite a few good ones you can explore during your weekend holiday in the area:
Heritage of The Americas Museum
Museum of Man
San Diego Archeological Center
Sycuan Cultural Center
Rancho Bernardo Historical Museum
What to Do In Encinitas for Italian Heritage Month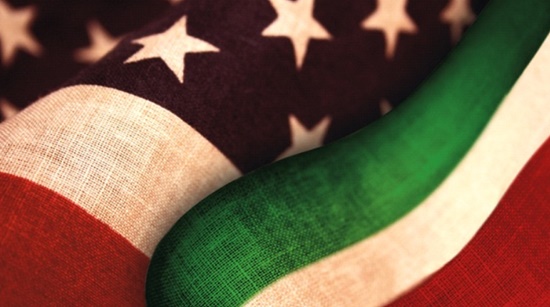 As we mentioned before there are many Italians living in or visiting California today and the month of October is a time for them to honor their history and celebrate the historical figures that marked American history one way or the other.
Italian dining is always an activity that can't go wrong and is appreciated by both Italians and non-Italians. Kids and grown-ups alike enjoy cooling their taste buds with Italian gelato. This awesome dessert contains less sugar than your regular ice cream offering a delicious alternative.
If your appetite is not already stimulated by reading this alone, you can always try an apperitivo, a specifically meant pre-meal drink.
Ways Italians changed American history:
America's name comes from Amerigo Vespucci who explored the east coast of South America between 1499 and 1502
Italian explorer Giovanni da Verrazzano was the first European to map the Atlantic coast of today's United States.
Filippo Mazzei, a close friend, and confidant of Thomas Jefferson published a pamphlet containing the phrase "All men are by nature equally free and independent", inspiring the Declaration of Independence
What to visit while in Encinitas for Italian Month:
Piazza Basilone in Little Italy San Diego, not just a beautiful and peaceful Plaza, but a permanent public place honoring the heroism of GySgt John Basilone and "the boys that never came home" from all the wars of the 20th century.
Our Lady of the Rosary Church was consecrated in 1925 it was built mainly by a fisherman who emigrated from Genoa, Italy as well as Portuguese immigrants and is considered the Jewel of Little Italy.
Carruth Cellars Wine Garden Little Italy San Diego - a great wine spot where the cheese platter is to die for!
Piazza Della Famiglia where you can buy food and drinks and enjoy them on the outside seating area
Perfect Accommodation for October Vacations in Cardiff by-the-Sea
At Cardiff Vacations, we celebrate all American heritage and welcome people of all ethnic backgrounds for relaxation, surrounded by family and friends vacation in Cardiff by-the-Sea, California.

We love this little surf town were people smile to each other on the streets and want to share with you, our guests all that Encinitas has to offer. Our guests' safety and wellbeing during the pandemic is our utmost priority and for this reason, we follow strict CDC regulations when it comes to sanitizing our beautiful homes.

Choose between our Penthouse, Parkhouse, or Seacottage and come over to California for an October holiday you will not soon forget.