Whale watching is one of the unique attractions of the South Californian coast, and arguably the best place for it in the continental US.
Only the waters off San Diego offer a double whammy of bearable weather and a good chance to spot the mighty cetaceans throughout the year.
So unless you fancy braving the chilly winds near Alaska, San Diego should make the top of the list for you, if whale watching is among your passions.
We've already covered what times of year you should book a trip to increase your chances at a sighting so here we'll give a few pointers that could improve your experience even if you're not familiar with the practice.
Choosing the Right Day and Time of Day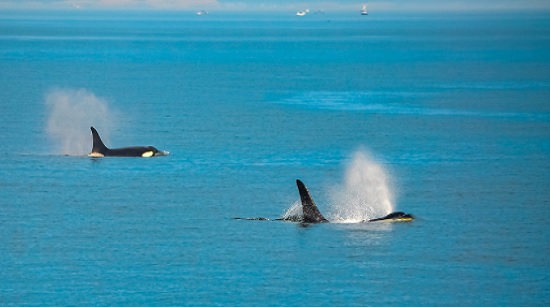 To increase your chances at a sighting might want to check on the recent frequencies of whale sightings in the area.
Whales are out and about doing their thing day and night, so you always have a great chance of catching them and other marine wildlife in action, throughout the day. However, the time of day does play a role in the experience:
For the best scenic light for photography choose to go at sunrise, early morning, or sunset
For beautiful blue waters, the best overhead light is from 11 am - 3 pm
The calmest sea conditions tend to be before noon and towards sunset
Choosing the Right Boat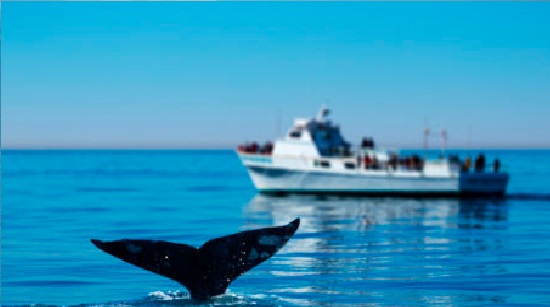 Choosing a smaller boat will give you a better view and can increase the chances of spotting a whale and makes the experience more personal.
Most tour operators offer different small-sized boats such as:
Catamaran boats - the twin hulls make it more stable, and the higher perch allows you to see the whales easily and observe them without the interference of waves.
Zodiacs (inflatable rafts) - these boats are perfect for more experienced, adventurous types that are looking for a very personal close encounter with the whales. They are not recommended for pregnant women or people that experience back pains.
What to pack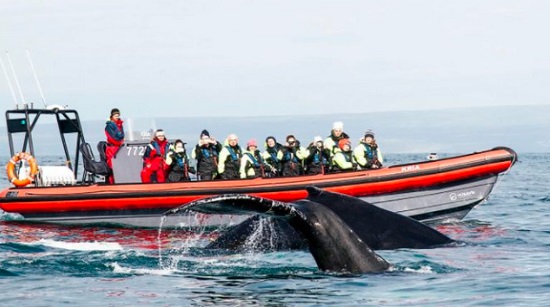 You'll need the necessary supplies to make the most out of your whale-watching trip. Some of these suggestions might seem intuitive, but you'll be surprised how many people skip on any of the below:
Camera. For long-distance shots, you'll want to prioritize aperture size and optical focus capabilities over the much-vaunted megapixel count.
Binoculars. Naval binoculars that offer a large field of view and some UV filtering will help you make the first sighting in your group.
UV protection. Sunshine's the brightest over the high seas, and it gets reflected by the water to boot.
Sole-rubber shoes. Or absent that, a very good sense of balance, will help you keep a grip on the floor.
Perfect Vacation Rentals for a Pleasant Stay in San Diego
Located in Cardiff by-the-Sea, only 20 minutes away from downtown San Diego, you will find our luxurious vacation rentals. The Parkhouse, the Penthouse, and the Seacottage are excellent choices for a San Diego vacation.

Minutes from the beach and all major attractions, our beautiful ocean view properties are cleaned as per CDC regulations and are ready to welcome you, all year round. With beautiful amenities at the properties, our vacation rentals are suitable for anyone searching for a relaxing retreat. San Diego with its welcoming climate and kind people welcomes guests all year round, and so do we at Cardiff Vacations.
For a pleasant stay in San Diego choose Cardiff Vacations!