Visiting hours: 9 a.m. ? 5 p.m., daily
Location: 2710 Manchester Ave, Cardiff, CA 92007.
Whatever brings you to Cardiff-by-the-Sea, whether you are a surfer or just a tourist getting to know the area, you should visit the San Elijo Lagoon. Millions of birds travel the Pacific Flyway migration route each year along North America's western coastline. It is an ideal setting providing natural solace and recreation for anyone looking to unwind and spend quality time in nature. San Elijo Lagoon Ecological Reserve, located within the southernmost part of Encinitas, is one of the most extensive remaining coastal wetlands in the San Diego area, and it's home to numerous species of:
plants
birds
fish
reptiles
amphibians
mammals
Museum-quality interactive exhibits at the center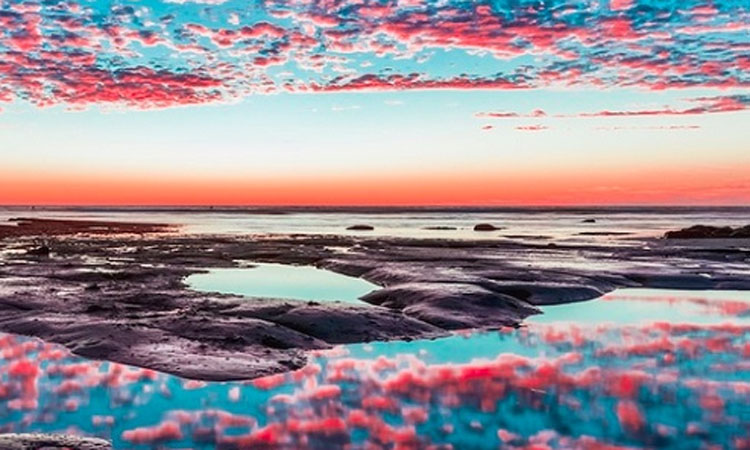 Once you get there, you can start visiting the lagoon's nature center, a two-story building made from recycled materials that use solar energy and features nature exhibits about the lagoon's wildlife and various natural and human influences that affected the lagoon's ecosystem.
You'll be amazed by the stunning lagoon and ocean views from the center's second-floor outdoor observation deck. Inside the Nature Center, you can explore museum-quality interactive exhibits to learn about the San Elijo Reserve's history and ecology.
San Elijo Lagoon is one of the stops these birds make, as bays and estuaries are important places for birds to rest and refuel during migration. Fresh water from the small creeks and storm drains mixes with the salt water of incoming tides soaking wetlands. The lagoon's plants and animals have evolved to survive at the intersection of land and ocean. Visitors can view the animal habitats from the trails, so feel free to bring your camera or binoculars to admire the reserve's impressive wildlife.
Some of the animals and plants you will encounter here:
Great Blue Heron
Torrey Pine
Pygmy Blue Butterfly
Wild Cucumber
Egrets
Pear Cactus
San Elijo Lagoon Ecological Reserve's main attractions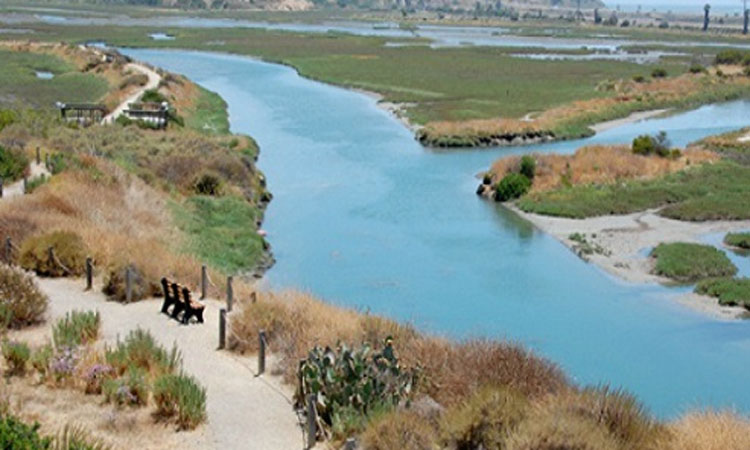 San Elijo Lagoon Ecological Reserve's main attractions are the 8 miles of trails open from sunrise to sunset.
San Elijo Lagoon provides natural solace and recreation for everyone, whether you are a runner, hiker, birdwatcher, or photographer. The easy educational walks make the reserve well suited to an outing with the kids to learn about wetland habitats, admire nature, and enjoy the outdoors.
Throughout the lagoon, seven well-marked trails are suitable for walkers and hikers of all abilities.
There is a one-mile double loop around the Nature Center; the other trails vary from a half mile to over 2 miles, accessible daily from sunrise to sunset.
Kayaking in San Elijo Lagoon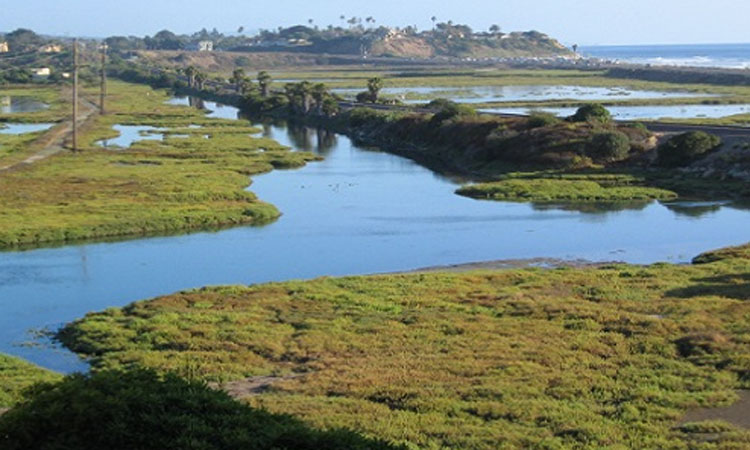 San Elijo Lagoon is created where the Escondido and La Orilla Creeks meet the Pacific Ocean, and it's part of the San Elijo Lagoon Ecological Reserve and Nature Center. Kayaking in the lagoon is an excellent opportunity to learn more about its fascinating wildlife. It is a beautiful kayaking destination for those who want to learn more about California's diverse ecosystems.
Kayaking in San Elijo Lagoon is also a great way to spend quiet, relaxing hours peacefully paddling the lagoon's clear waters.
An excellent location for private events
The Nature Center hosts private events, such as birthday parties, with a wildlife, ecology, or bird-watching theme, so you can inquire about planning your private event or meeting. The center features an upstairs room, accessible by elevator, with an outdoor deck area and private restrooms. This fantastic California gem creates a beautiful backdrop for private events such as weddings or birthdays.
Stylish Vacation Rentals in Cardiff-by-the-Sea
All of our houses are inviting with their warm wood pieces, newly decorated rooms, stunning ocean views, and a casual-chic vibe offering luxury, and maximum comfort. Enjoy your stay in Cardiff-by-the-Sea.
We offer short or long-term accommodations in three villas:
The Parkhouse
The Penthouse
Seacottage
All of our condos are the perfect settings for a relaxing, refreshing retreat in Cardiff-by-the-Sea.