Located along seven miles of coastline, the city of Carlsbad combines a friendly, small-town atmosphere with the conveniences of a large city. Here, something wonderful is happening around every corner.
There are many interesting places to visit here, such as:
The Flower Fields
The Village Rock Shop
Aviara Community Park
Carlsbad Village
Alga Norte Community Park
Carlsbad Beaches
Leo Carrillo Ranch Historic Park
Batiquitos Lagoon Foundation Nature Center
The Farmer's Market
Carlsbad Lagoon
The Flower Fields at Carlsbad Ranch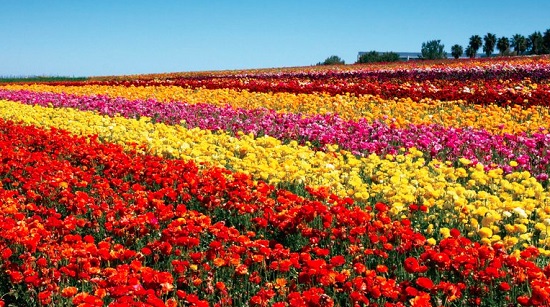 During springtime, the hills of north San Diego County are being transformed by nature into one of the most impressive displays of natural color and beauty anywhere in the world. Carlsbad's flower fields, located at Carlsbad Ranch, encompass nearly fifty acres of Giant Tecolote Ranunculus flowers.
The flower fields are known for being one of the most beloved local spring traditions. These beautiful flowers are in bloom for about six to eight weeks, starting from early March and lasting until early May.
The fields took birth over 85 years ago when a grower brought the seeds to the area and started growing them on his fields.
The Village Rock Shop's Butterflies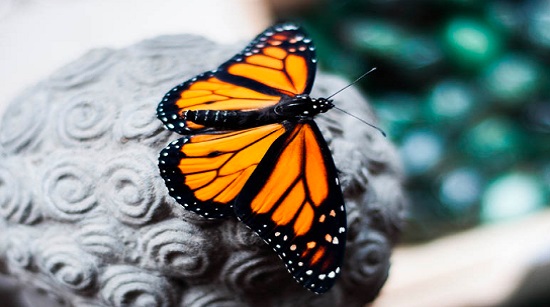 Opening Hours: Monday - Sunday: 10 am - 05 pm.
The Village Rock Shop is a local crystals and gemstones gift shop in Carlsbad, selling crystal jewelry, candles, dreamcatchers, rocks, gemstones, minerals, local honey, self-care kits, unique gifts, and others. The shop has taken a unique initiative towards helping the endangered butterflies in the area by creating a safe environment outside and inside the shop where the butterfly larvae can feed, form the chrysalises, then emerge as beautiful butterflies.
The butterflies usually spend a day in the shop, strengthening their wings. The shop's customers sometimes come in just to get a closer look at this one-of-a-kind experience.
Aviara Community Park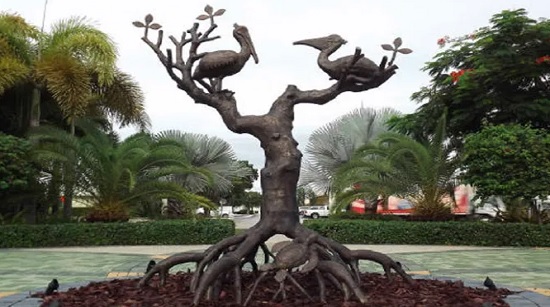 Location: 6435 Ambrosia Ln, Carlsbad, CA.
Opening Hours: Monday - Sunday: 08 am - 10 pm.
Aviara Community Park is a 24-acre park in Carlsbad, California. The park features a gathering area, the Aviara Overlook, which stretches over 2000 square feet. Here you can find:
covered picnic area with outdoor fireplace
a large oval-shaped turf area for sports
four small picnic areas (shaded and unshaded)
a small stage with a signature shade structure
Carlsbad Village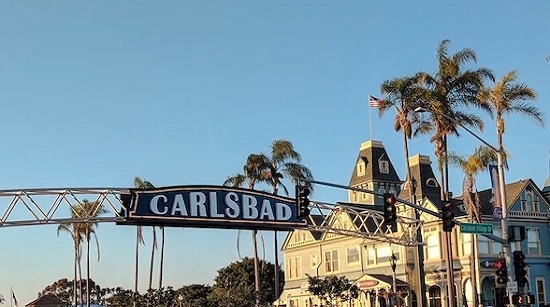 Carlsbad Village, located right along the coast is the downtown commercial area of Carlsbad. The Carlsbad Visitor's center resides in Carlsbad's original train depot, built in the 1880s, and is definitely worth a visit, both to see and learn more about things to do in the city.
A great number of Carlsbad's local shops are located in this area. Businesses you can find here include:
restaurants
bars and nightspots
a mineral water spa
coffee shops
wine bars
beauty salons
Alga Norte Community Park
Location: 6565 Alicante Road, Carlsbad, CA.
Opening Hours: Monday - Sunday 08 am - 10 pm.
Alga Norte Community Park is a 32-acre park, located at the corner of Alicante Road and Poinsettia Lane, where you can easily spend a whole fun-filled day. The park's attractions include:
San Diego County's largest skate park
a state of the art aquatic center
a dog park
three ball fields
basketball courts
picnic and barbecue areas
Carlsbad Beaches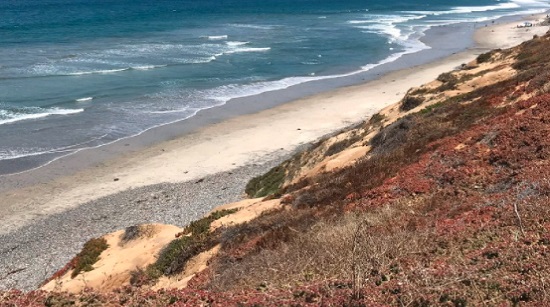 In the north half of the Carlsbad coast, there are a series of small, beautiful beaches divided by sea walls. Accessible walkways, great-looking sea walls, and a variety of facilities make the beaches in Carlsbad pleasing to the eyes and accommodating to visitors. Fun things to do at the beach include:
hiking
biking
diving
surfing
birdwatching
rock hunting
Some of the most popular local beaches:
South State Beach
Terramar Beach
Tamarack State Beach
South Ponto Beach
Carlsbad's Farmer's Market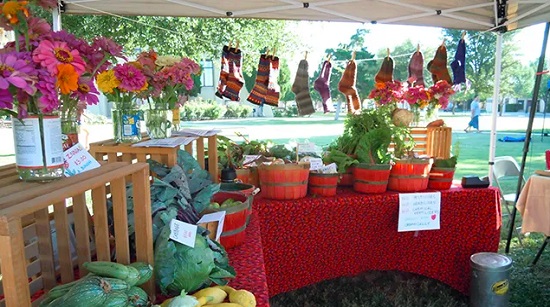 Location: The Block of State Street Between Carlsbad Village Drive and Grand Avenue.
Opening Hours: Wednesday: 02:30 pm - 07 pm.
Carlsbad's farmer's market focuses on certified growers and limited packaged foods to provide a safe way to shop for the best and freshest food possible. Stuff you will easily find here include:
fresh fruits
vegetables
fish
meat
cheese
eggs
nuts
honey
plants
Leo Carrillo Ranch Historic Park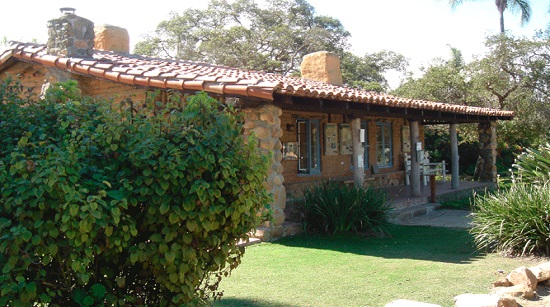 Location: 6200 Flying Leo Carrillo Ln, Carlsbad, CA.
Opening Hours: Monday - Sunday: 09 am - 05 pm.
The Leo Carrillo Ranch was built by the actor, preservationist and conservationist, Leo Carrillo in the 1940s. The ranch has a laid-back vibe and visiting it is like taking a step back into the history of California. Fun things to do here include:
hiking
biking
jogging
picnicking
The ranch is open to the public, free of charge.
Batiquitos Lagoon Foundation Nature Center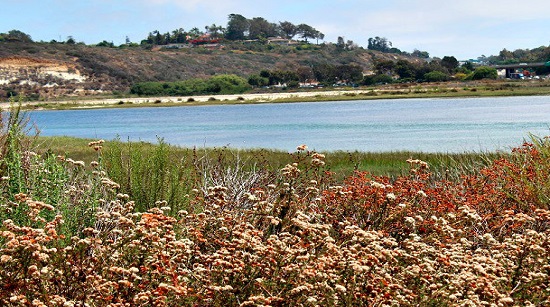 Location: 7380 Gabbiano Ln, Carlsbad, CA.
Opening Hours: Nature center: Monday - Sunday: 09 am - 03 pm. Hiking trails are open from dawn to dusk every day.
The Batiquitos Lagoon spreads on 610 acres with a drainage basin of about 55,000 acres. It is home to different wildlife species, including endangered birds such as the Snowy Plover, California Least Tern, and Clapper Rail.
Fun activities at the lagoon:
hiking
jogging
picnicking
fishing
Carlsbad's Lagoon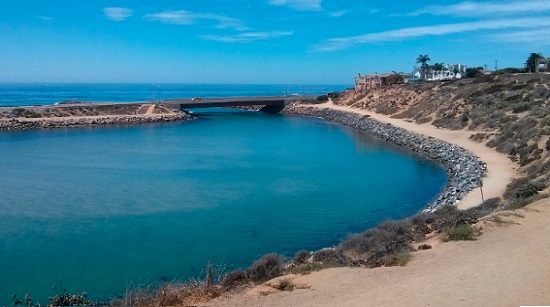 Location: Lagoon Pl, Carlsbad, CA.
Opening hours: Monday - Sunday: 09 am - 05 pm.
Carlsbad's lagoon is a must-visit place for any water sports enthusiast. Here you can enjoy various fun activities on calm, uncrowded water, such as:
paddleboarding
jet skiing
kayaking
boat renting
wind-surfing
kite-surfing
The area around the lagoon offers plenty of parking spots and check-in is made easy to avoid crowds and have more time to have fun.
Ocean View Vacation Rentals near Carlsbad
Our stylish ocean view vacation rentals, located in Cardiff-by-the-Sea, Encinitas, in a serene natural environment, are a perfect place to relax after a fun, busy day out. The Parkhouse, the Penthouse, and the Seacottage are excellent accommodations choices for your Carlsbad vacation.
Our homes are fully equipped with everything you may need and offer you the most amazing ocean views which you can enjoy from the properties' fully furnished decks.
Because the safety of our guests is most important to us, our homes are regularly and thoroughly cleaned as per CDC regulations to ensure you have the safest stay in Cardiff-by-the-Sea, at Cardiff Vacations!