It is a special time for golf enthusiasts, the moment many have been waiting for is nearly here, the US Open Golf Championship is returning to Torrey Pines in June 2021.
Where: The Torrey Pines Golf Course.
When: June 14 - 20, 2021.
For now, tickets for attending the championship are not being sold anymore as there has been an overwhelming demand from golf fans and the organizers are not yet sure if on-site spectators will be allowed, due to the Covid crisis restrictions. You can check the official Torrey Pines website for updates on this.
The Torrey Pines Golf Course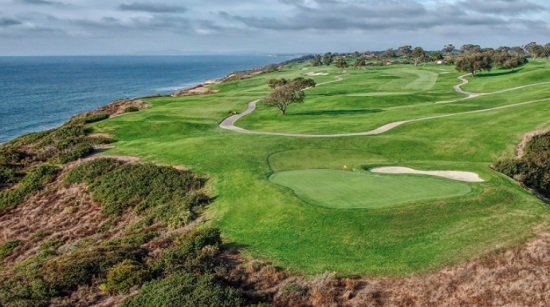 Address: 11480 N Torrey Pines Rd, La Jolla, CA.
Opening Hours: 05 am - 05 pm.
The Torrey Pines golf course, located at the Torrey Pines State Reserve, is one of the best municipal golf courses in the US. Its name comes from the trees in the area which are the rarest type of pine trees in the country.
The course is on the bucket list of any avid golf player. Besides being a beautiful place to play in and offering a challenging match, it also has a rich history. After all, it is the place where the famous Tiger Woods sank the birdie putt on the 18th hole in the 2008 U.S Open and forced a playoff with Rocco.
The Torrey Pines golf course is divided into two courses, each with its own particularities:
the north course
the south course
The north course is thought to be more scenic and a little less difficult, while the south course is a lot more famous but also more difficult. With mountain views in the north and ocean views of the Pacific to the west, playing on the Torrey Pines golf course is truly a one-of-a-kind experience. If you plan to play here, be wary of the weather as it is not always sunny in California and adverse weather conditions such as fog, wind, or rain can spoil your match.
Our Ocean View Vacation Rentals for the Best US Open Experience
Our stylish vacation homes are located just 15 minutes away from Torrey Pines, on the sunny coast of the Pacific, in Cardiff-by-the-Sea, Encinitas.
They are fully equipped with everything you may need to make your stay as enjoyable as possible. The properties benefit from a fast internet connection and beautiful, fully-furnished decks where you can enjoy an evening drink while taking in the stunning ocean views.
Our homes are thoroughly cleaned as per CDC regulations to ensure you have the best and safest stay with us, here in Cardiff-by-the-Sea.