The San Diego area is filled with amazing locations for kids of all ages to enjoy fun activities. San Diego's all-year-round perfect weather makes it the go-to vacation destination for families from across the US. From beaches to LEGOLAND and the world-renowned San Diego Zoo one might feel overwhelmed with all the options. We've compiled a list of top things to do in San Diego with kids to make it easier for you to choose.
Your kids will love their vacation in San Diego and your family will create some long-lasting memories. Whether you're visiting to enjoy the last days of summer or you are a family of snow-birds escaping cold winters this is a city you'll want to return to year after year.
Museums Kids Will Love in San Diego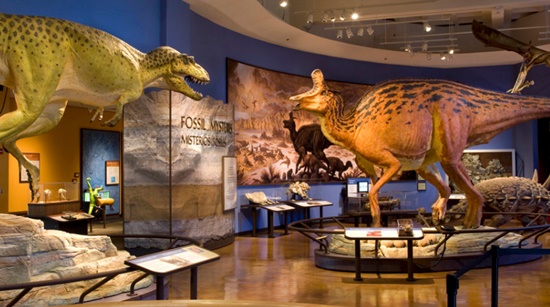 If your kids are bursting with energy, you probably didn't even consider they'd be interested in a visit to the museum. It's understandable since museum tours can be a little boring for active children. But, not all museums are created equal and San Diego has a great collection the whole family will enjoy.
Family-Friendly Beaches in San Diego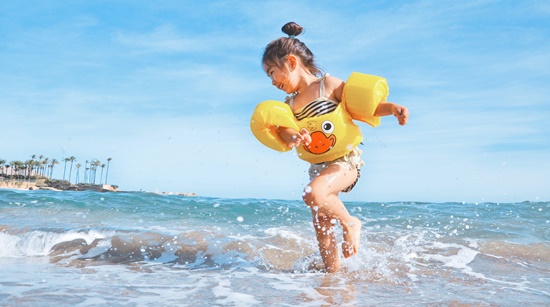 There is no bad season for going to the beach in San Diego. No matter the time of year you choose for your vacation trip, the 70 miles of golden-sand beaches will dazzle you with their beauty. From surfing to beachcombing to sunbathing and swimming there is no better place for some fun in the sun.
Moonlight Beach is a great place for a day well-spent with the kiddos in Encinitas. The beach has volleyball nets, a grass park with a kids' play area in addition to the large family-friendly beach. Moonlight Beach got its name from the locals that used to picnic here late at night. You can still do that today around the fire rings spread across the beach. It is one of the best family-friendly beaches.
Children's Pool Seals and La Jolla Cove Sea Lions. Located in La Jolla, the beach was initially designed by philanthropist Ellen Browning Scripps to create a safe, calm place for children to swim on. What engineers didn't take into account is the fact that the beach became a safe haven for the sea lion to give birth and raise their pups. Humans share the beach with the seals and sea lions and although it is permitted to swim here, officials do not advise us to due to the water quality and safety concerns. The animals are accustomed to people but might still get aggressive if provoked. The beach is off-limits to the public from December to April as this is the pupping season, but you can still watch the animals from the sheltering wall.
Coronado Beach. This is a free public beach that stretches in front of the luxury hotel with the same name. Clean and spacious, this beach is perfect if you are looking for some fun in the sun with the kids. There are no rental stands here so you would have to bring your own beach gear. If you visit on Saturdays and Sundays you might get to see the Navy's jets practicing there.
Torrey Pines Beach. This beach is ideal for young adventure seekers where in addition to the beach you can take your family to explore the hiking trails at Torrey Pines. If you are here make sure you don't miss the tide pools as they are a great chance for your little explorers to learn about ocean life from encountering the small inhabitants of the tide pools.
Fun Outdoor Activities to Do With Kids in San Diego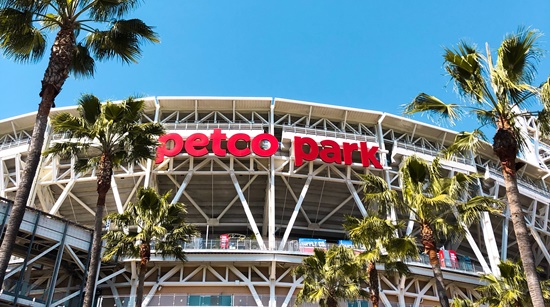 If for any reason going to the beach is not something you're interested in doing with your kids, San Diego offers a plethora of other options for outdoor activities. Depending on which outdoor activities you and your kids like you can still do a lot of fun things. Some restrictions might apply in some cases but we've compiled a list of activities that are allowed in California. If you want to know about San Diego Zoo and LEGOLAND, here is an article on that.
Visit Seaport Village. Popular among tourists and locals this is a waterfront shopping and dining complex adjacent to San Diego Bay. Here you can also find restaurants and the historic, hand-carved carousel makes for an awesome family picture. Kids will love the fudge shop and the well-supplied kite store here.?Right behind Seaport Village, you'll find the Embarcadero Marina Park North. This is a shoreline park with huge areas of open lawn areas. Stop by for a picnic and for the kids to fly their new kites.
Petco Park Tour. Take a behind-the-scenes tour of Petco Park year-round and maybe you get to watch the Padres play. The kids will love the 80 minutes tours walking around the field, in the press box, and more. The best sight lines in baseball are coupled here with amazing views of San Diego.
Falconry Lessons. Definitely a must-do with kids during your vacation in San Diego! This activity is as cool as it sounds and the kids will absolutely love it! They will learn how to interact with and how to fly a raptor. But most importantly they will get to learn about the problems these majestic animals face and what we can do to help them.
Skate Parks. San Diego is home to some of the best skate parks in the country and some big skate names like Tony Hawk have called San Diego home. Remember that skate parks are unsupervised so use them at your own risk.
Fun Activities in San Diego with Toddlers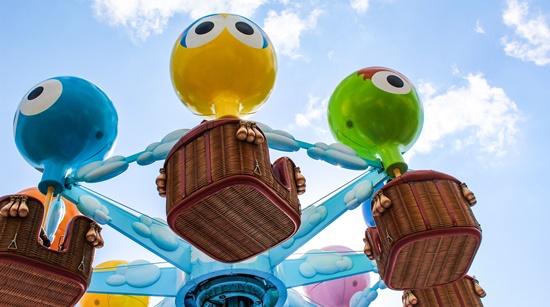 Birch Aquarium at Scripps is an aquarium for Scripps Institution of Oceanography at the University of California. Fun for adults and kids alike the aquarium hosts some great activities for toddlers like Interactive storytimes, take-home crafts, Hands-on interactions with ocean animals, and much more.
Sesame Place San Diego(spring 2021) is a new theme park coming to San Diego 2021 promising fun new rides and water slides, parades, and awesome shows. Stay tuned for opening day announcements.
Sea World is an incredible park for all ages and there are plenty of fun activities for toddlers to enjoy. Enjoy the Bay of Play rides specially designed for the youngest of visitors.
Balboa Park is a magical place to walk some trails and enjoy nature but also for your kid to spend some of that extra energy on slides, swings, and jungle gyms. Once playtime is done they can relax their legs with a ride on the carousel
Family-Friendly Vacation Rentals in San Diego
Our modern ocean view vacation rentals, located in Cardiff-by-the-Sea, Encinitas, in a serene natural environment, are the perfect accommodation choice for your family getaway in San Diego. We offer accommodations in three different villas: the Parkhouse, the Penthouse, and the Seacottage.
Our homes are fully equipped with everything you may need even if traveling with young children, and offer you the most amazing ocean views that can be enjoyed from the fully furnished decks.
Our homes are regularly and thoroughly cleaned as per CDC regulations, Because the safety of our guests is our top priority, so we want to ensure you have the safest stay here, at Cardiff Vacations!