Until this year we could've written a blog with a million reasons why you should take your family on a Californian vacation and enjoy the best SoCal has to offer. That is Encinitas with its endless miles of golden sand beaches, beautiful sun-kissed people, and the perfect weather all year round. But then the pandemic stroke, and it stroke this little paradise hard. Many businesses were closed and the ones that survived had to come up with some pretty ingenious stuff to keep themselves afloat.
The truth is people still want to visit Encinitas pandemic or not. They still need their time away from home especially after the long days of lockdown when you would've done anything just to get out if even for one day. Ok, you might not be able to fly to Europe this year, but that doesn't mean you can't go for an epic drive through California's Highway 101 and make a stop in Encinitas to unwind and get a sense of normalcy. This being said, we've compiled a list of activities that you can safely do now in Encinitas. These are fun-filled, real experiences, just like before the pandemic but with a safety twist. And no, we will not recommend you take your kids to a "fun" virtual San Diego Zoo visit.
The San Diego Zoo and Safari Park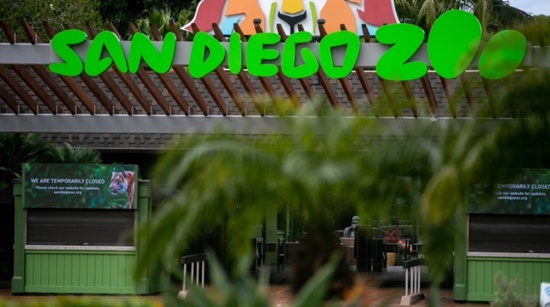 The San Diego Zoo and the San Diego Zoo Safari Park are now open, with limited experiences available at both parks. The Zoo is open from 9 a.m.?to 6 p.m. on weekdays and from 9 a.m.?to 8 p.m. on weekends. With the Zoo functioning now at less than half of its normal capacity, the park's management kindly asks people to consider arriving during the less busy times which are from 9 a.m. to 11 a.m. and afternoons from 2 p.m. to 6 p.m.
What to expect when visiting the San Diego Zoo during pandemic?
You can certainly expect some changes. As mentioned before these are mainly in terms of limited hours and on-ground capacity during the reopening period. Because both the Zoo and the Safari Park are big outdoor spaces you will not feel any pressure while applying all health safety regulations promoted by friendly employees. Some exhibits even have floor markers to show visitors where to stand in order to keep a safe distance from other guests. Glass surfaces that are considered "High Touch" are marked with stickers to remind visitors to sanitize their toddler's hands. Much of the visit is just like before minus a few rides, restaurants, and playgrounds which remain closed until the coronavirus pandemic fades away. Keep in mind that the zoo hours can vary by day, so check the calendar before you visit.
The Safari Park is the San Diego Zoo's sister park to the northeast in Escondido. Distance between the San Diego Zoo and the San Diego Zoo Safari Park is 35 miles. Please allow 45 minutes to 1 hour of travel time. You can purchase entries for both attractions on the zoo's website. Another important aspect to keep in mind is that you can expect a lot more walking during your visit as transportation will only remain available for people with disabilities. You can visit the Ranger Base in Safari Base Camp at the Safari Park for more information about the courtesy shuttle.
To reduce contact you can purchase San Diego Zoo and Safari Park admission tickets and tours before arriving. You can also purchase then on-site if you have to. Remember to pack your face coverings for family members ages 3 and up before you leave the house or hotel. Once you arrive at the zoo, you will visit a Welcome Tent to answer health screening questions. At Safari Park, guests will drive up to a health station in the parking lot, where they will be asked some questions.
Other changes while visiting the San Diego Zoo and Safari Park during the pandemic include:
Employees undergo health checks and temperature screenings and wear masks.
Capacity is limited to less than half of the usual number of guests.
Capacity is limited in gift shops.
Some exhibits may distribute a visitation time to your party and give you a time limit to observe the animals before asking you to move on.
Indoor spaces, interactive spaces, and narrow paths are closed.
No indoor dining.
Play areas and some exhibits are not available.
Plastic or plexiglass separates guests from guides and drivers on safaris and caravans.
More grab-and-go options are available to eat.
Additional portable sinks and hand sanitizer units are around the property for guest use.
No petting zoos.
Skyfari is closed at the zoo.
Caravans and safaris are limited to household groups only.
While changes to your San Diego Zoo visit during the pandemic do apply, these are only in place for your own health safety and those around you. On the bright side, there is no risk of overcrowding the zoo and you can have a more relaxing experience with your family and friends.
San Diego Botanic Garden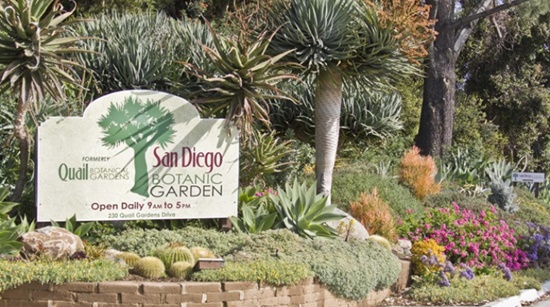 The San Diego Botanic Garden is also open to the public from Wednesday to Sunday from 10 a.m. to 5 p.m. via online reservations. Here as well some changes apply and they consist mainly of procedures that aim to look after the wellbeing of the visitors. Some of these changes are:
All tickets for entry must be pre-purchased online
Wheelchairs are temporarily unavailable
No cash accepted, you have to proof your online purchase
The Feel Good Coffee Cart and Gift Shop remain closed.
Everyone ages 2+ must wear their face covering keeping safe distance from others
No walk-up entry for either the general public or garden members
Moonlight State Beach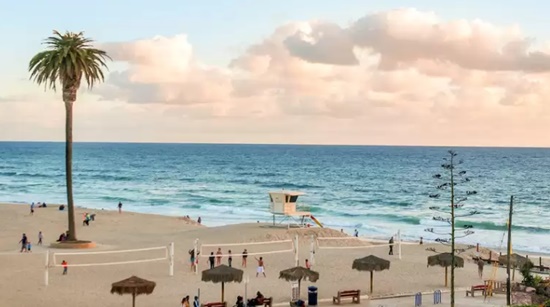 Located just 7 miles north of Cardiff-by-the-Sea, Moonlight State Beach is one of Encinitas' most popular attractions. Professional surfers, kooks, and families alike enjoy this beautiful beach. The beach has:
tennis courts
a nature preserve
a children's park
volleyball courts
fire pits
a beautiful lifeguard station
With beautiful flowers and palm trees growing on the beach and more sand than you can shake a stick at this place is idyllic for taking in the scenic overlook of the ocean waves. Because of the Covid-19 pandemic, authorities won't allow people to stop and picnic or sit at the beach, but you can still enjoy a beautiful sunset and breath in the salty fresh air.
Theme parks San Diego
SeaWorld San Diego, LEGOLAND, and The USS Midway Museum have all moved into Phase 3 of the reopening introducing new measures designed to ensure a safe and healthy guest experience. These measures are based on guidance from health authorities, including the CDC, along with requirements of the state of California and San Diego County.
SeaWorld San Diego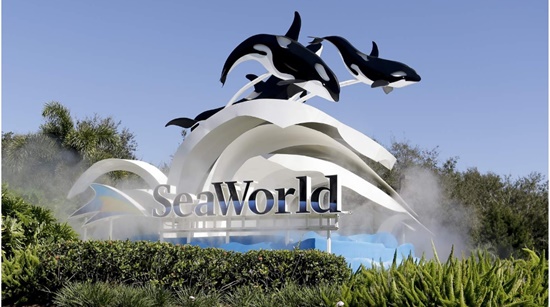 To help maintain physical distancing within our parks, all parks require advance online reservations and face-covering to be worn during the visit. Dates and times of park operating schedule and show/presentation schedules are subject to change and/or cancellation without notice so the park's administration advises us to check regularly for updates.
You will see changes in line queues, viewing area, exhibit capacity, and guest flow through exhibits to maintain physical distancing, but all animals will be open for your enjoyment. Other changes you might experience:
modified seating to follow physical distancing measures
adjustments have been made for social distancing requirements
reservation-based admission system
The USS Midway Museum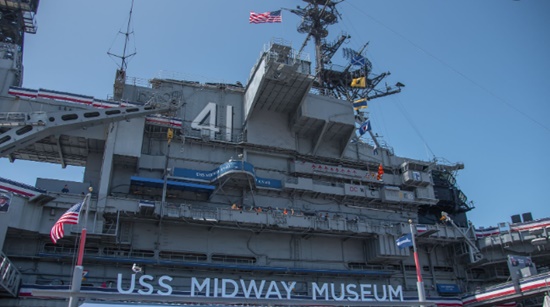 The battleship is also cleared for a safe takeoff! Here too you will notice that all Midway Crew is required to wear a face-covering while on board and so are all guests. Hand sanitizer and wipe stations are readily available throughout the ship.
Explore Midway's exclusive collection of more than 30 restored Navy aircraft and enjoy incredible views of San Diego Bay by taking the Hangar Deck and Flight Deck tour routes. Keep in mind that for your safety, the below deck tour routes, guided Island Tour, "Battle of Midway" theater, simulator; Virtual Reality experiences, and climb aboard cockpits remain temporarily closed.
LEGOLAND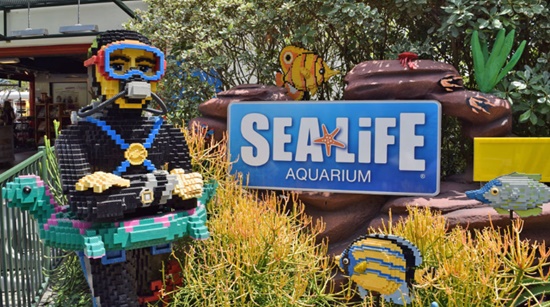 Although reservations are required, LEGOLAND's SEA LIFE Aquarium located in Carlsbad, only 10 miles from Cardiff by-the-Sea is now open. For now, their theme park, water parks, and hotel remain closed.
You can now explore the 200,000-gallon ocean tank as you walk below sharks, rays, tropical fish, and other sea animals and learn about bioluminescent tides that you can observe in Encinitas. Some of the offerings that remain currently closed are:
slides
Shipwreck Theater
Feeding Demonstration
Cafeteria
Sanitized Accommodation in Cardiff-by-the-Sea
So if you've been wondering where to visit during coronavirus pandemic a safe and relaxing option is the beautiful little surfing town of Cardiff-by-the-Sea in Encinitas, California.
Our Penthouse, Parkhouse and Seacottage, all comply with CDC sanitizing regulations and are open to welcome you to what is a perfect getaway from all the craziness going on in the world right now.

Discover all the attractions around Cardiff-by-the-Sea and return to rest after a fun-filled day to our cozy vacation rentals. Here we will supply your entire family with complimentary face masks for a care-free vacation. Let all worries melt away in the beautiful scenery that only Cardiff-By-the-Sea can showcase.