Located on the San Diego Coast, also known as the Riviera of the West, Cardiff Beach has everything people look for in a beach. It is a 2 miles long gently sloping sandy beach with warm water that has all the amenities you may need. It is the perfect vacation destination for surf enthusiasts, snorkeling enthusiasts, or families traveling with kids.
Some reasons why Cardiff State Beach is so popular among tourists and locals alike:
home to Cardiff Reef
great aquatic life variety
home to the Pipes surf spot
beautiful natural location
next to the San Elijo Lagoon
great restaurants in the area
Cardiff Reef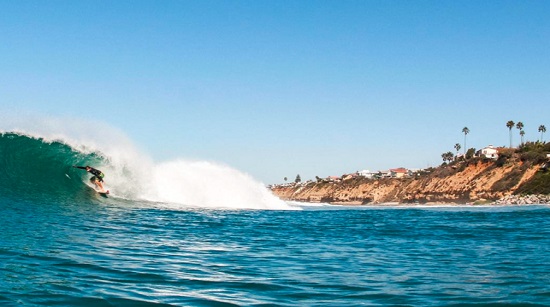 Cardiff State Beach is a top choice for experienced surfers and beginners alike with surfing spots that meet all skill levels. Even though there are many spots where you can catch a nice wave, the most popular among surfers is Cardiff Reef.
Here the usual wave is a long righthander that rolls gently over the level reef, at the perfect speed and shape for foam-heavy surf craft. At low tide, you can enjoy surfing a short, tubing right that jacks up and spits before closing out into the first section.
Other fun things to do here include:
Snorkeling and Aquatic Life Watching at Cardiff Beach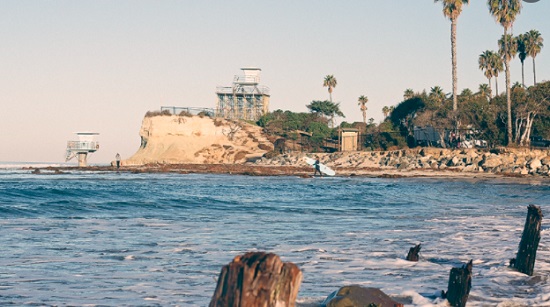 Cardiff Beach is the perfect place to go snorkeling. If you are looking for an easy dive with an interesting reef to explore and have the chance to see various interesting sea creatures, then Cardiff State Beach is the perfect place for you.
But, if snorkeling is just not for you, at low tides, the reef gets exposed at the shore and you can still see some sea creatures that reside there.
Interesting sea creatures you may spot here include:
sea stars
sea anemones
barnacles
crabs
The Pipes Surf Spot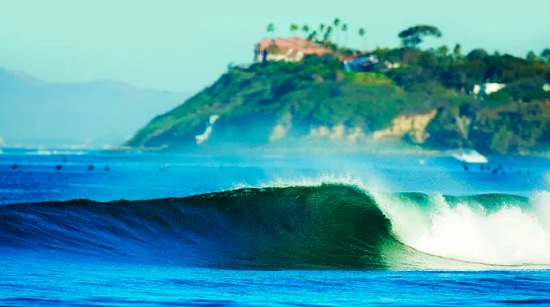 At the north end of Cardiff Beach, you will find the Pipes surf spot, a famous surf destination for locals and travelers alike. It is beginner-friendly and has the best waves during the wintertime at low tide.
It is easily accessible with lots of parking spots. You can park in the paid parking or anywhere along the famous Highway 101 and walk the steps to the beach.
Other fun things to do here include:
snorkeling
swimming
picnicking
aquatic life watching
Nature Bathing at Cardiff Beach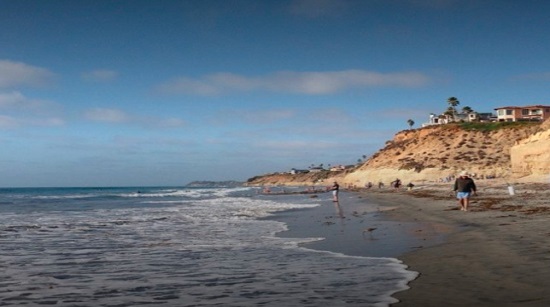 Cardiff Beach is a beautiful natural location where you can take in nature's beauty, let it calm your mind and de-stress. If you are not familiar with this concept, here you can learn more about the great benefits of nature bathing. It is the perfect place to let go of all your worries and completely relax.
Here you can also walk the beautiful, 2.4-mile trail to Solana Beach. It is a moderately trafficked beach trail where you can admire:
beautiful wildflowers
various birds species
If hiking is one of your passions, check out the best hiking spots in the Cardiff area.
The San Elijo Lagoon Ecological Reserve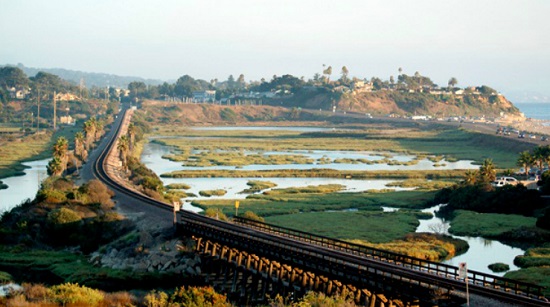 Whatever brings you to Cardiff Beach, whether you are a surfer, hiker, runner, or just a tourist getting to know the area, you should check out the San Elijo Lagoon. This is a place that provides natural solace and recreation for anyone looking to de-stress and spend some quality time in nature.
Being one of San Diego's largest wetlands, encompassing a total of 979 acres, it is a shallow-water estuary, formed where Escondido and La Orilla Creeks meet the Pacific Ocean. There are some fun activities you can enjoy here, these include:
7 miles of easy-to-moderate trails
nature-themed scavenger hunts
Enjoy a Delicious Meal Near Cardiff Beach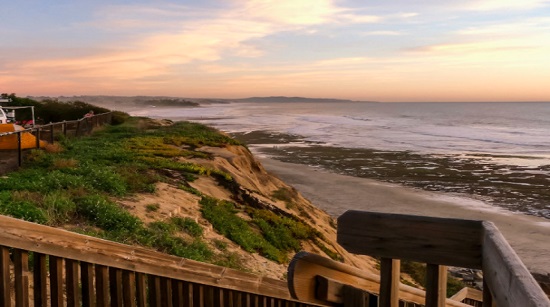 After a fun and tiring day at the beach, enjoying all of the fun activities that Cardiff Beach has to offer, you are bound to be hungry. The best thing is that you can easily find a restaurant to enjoy a delicious meal suited to your taste. The Cardiff "restaurants row" is here to provide.
Some of the best restaurants near Cardiff Beach include:
Pipes Cafe
Cardiff Beach Bar @ Tower 13
Chart House
SAMBAZON Acai Bowls
For more detailed recommendations, check out our article about the best restaurants in and around Cardiff-by-the-Sea.
Ocean View Rentals in Walking Distance to Cardiff State Beach
Our ocean view properties are conveniently located within walking distance to Cardiff Beach. We offer short or long-term accommodations in our three fully-equipped ocean-view villas: the Parkhouse, the Penthouse, and the cozy ocean side Seacottage. All three come equipped with everything you could need, including cooking utensils and some spices, for you to not have anything to worry about and fully enjoy your San Diego vacation.
Our properties also benefit from a fast internet connection, to make you feel right at home. And, in the evening, you can sit back and relax on the beautifully decorated decks admiring gorgeous ocean views.