Sometimes you may feel the need for even a short, few days vacation to release the accumulated stress of everyday living and unwind. There are many ways to relax while on vacation, and Cardiff-by-the-Sea is the perfect place to do so. Upon arriving, the serene natural location, fresh ocean air, lots of sunshine, gorgeous views, and nature's calming energy will make you feel better right away.
To top it all off, in Cardiff you will also find several local places which will help you attain a deeper level of relaxation, such as:
The Floating Experience in Cardiff-by-the-Sea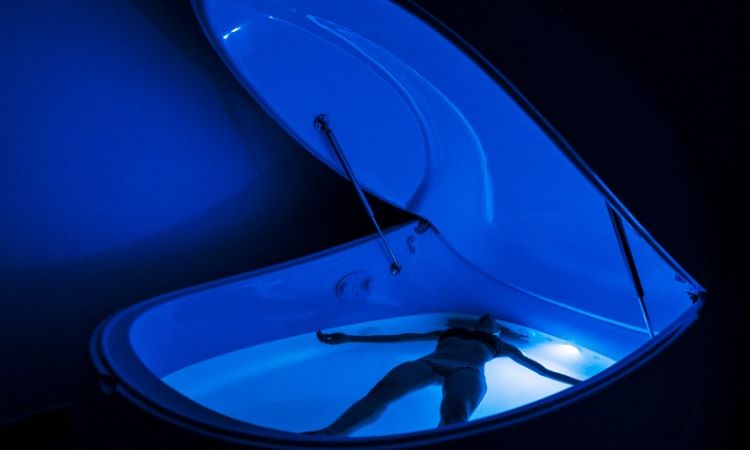 A floating tank, also known as sensory deprivation or isolation tank, is a dark, soundproof tank filled with salt water, in which you are deprived of any outside stimuli. Floating is considered a transformative wellness practice that offers deep relaxation and is increasing in popularity every day. Nowadays, it is relatively easy to find a place to experience a floating session in Cardiff-by-the-Sea; for example, you can do this at Float North County.
Several studies have shown that floating has various health benefits such as:
improved sleep
relaxed muscles
pain relief
decreased anxiety
Enjoying the Most Relaxing Vacation in an Ocean View Rental
Choosing the most suitable accommodation makes a vacation perfect. Staying in a beautiful location, within walking distance to the beach and other local attractions, will make your stay more enjoyable. When you have everything you need close by, you have more time to fully enjoy your vacation and no need to stress about anything. This is precisely what you'll get staying with Cardiff Vacations.
We offer three modernly renovated villas: the Parkhouse, the Penthouse, and the cozy Seacottage. All with fully equipped kitchens, benefitting from a fast internet connection and offering you a lovely place to sit back and relax at the end of the day on the fully furnished decks. You can sit on the decks near the gas fireplace and admire the gorgeous ocean views and sunsets.