Cardiff-by-the-Sea is known to have almost perfect weather making it a desirable place for a vacation. It is a world-class surfing destination and is quite close to San Diego where you can find everything you might need.
The area in and around Cardiff-by-the-Sea is a very spiritually rich area and holds many hidden gems such as very beautiful natural sceneries, soothing meditation spots, and outstanding surf spots.
Whether you are traveling alone, with friends or your loved one, or your kids, Cardiff-by-the-Sea is the place to have an unforgettable vacation. If you are planning to visit us, we have put together a list of top things to do in Cardiff-by-the-Sea for you to make the best out of your stay:
1.Enjoy A Replenishing Day at The Beach
As mentioned above, due to Cardiff-by-the-Sea's favorable climate, it is the perfect place to relax at the beach. A day at the beach can do wonders for you, both mentally and physically. The sun's rays fill your system with the much-needed vitamin D while the tranquility of the ocean's waves and the beautiful scenery help your mind relax and let go of any accumulated stress.
There are plenty of beaches in and around Cardiff-by-the-Sea, each with its own unique beauty, here are a few of the most beautiful beaches we recommend to our clients.
Keep in mind that, to maintain a respectful, relaxing atmosphere and reduce pollution, drinking alcohol and smoking are prohibited on almost all Californian beaches and all featured in this list.
San Elijo State Beach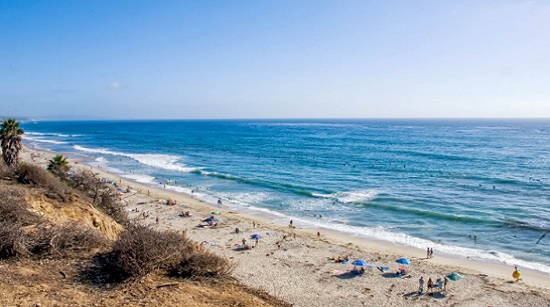 Location: 2050 S Coast Hwy 101, Cardiff, CA 92007.
Distance from Cardiff-by-the-Sea: 3 minutes.
Amenities: Parking Spots, Restrooms, Camp, and Snack Shop.
Located very close to Cardiff-by-the-Sea, San Elijo beach offers camping, swimming, surfing, showers, and picnicking.
It also has a nearby reef popular with snorkelers and divers. There is also a camp store and snack bar located near the campground entrance that operates March through December.
Fletcher Cove Beach Park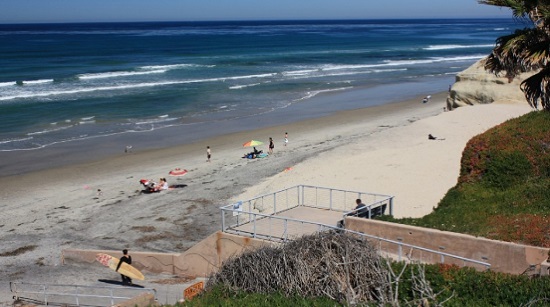 Location: 111 S Sierra Ave, Solana Beach, CA 92075.
Distance from Cardiff-by-the-Sea: 7 minutes.
Amenities: Free Public Parking, Restrooms, Showers, Basketball Court, Picnic Tables, Kids Playground.
Fletcher Cove Beach Park is a great beach for families and people of all ages with grass, picnic tables, a children's playground, and a basketball court.
The only downside this beach has is that it can be inaccessible during high tide so make sure to keep this in mind if you're planning to go there.
Moonlight State Beach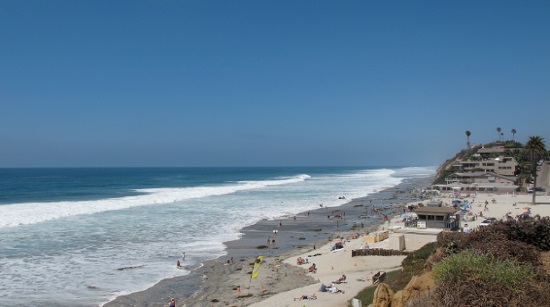 Location: 400 B St, Encinitas, CA 92024.
Distance from Cardiff-by-the-Sea: 8 minutes.
Amenities: Paid Parking, Restrooms, Showers, Kids Play Area, Fire Pits, Picnic Tables, Tennis Court, Volleyball Courts, Snack Bar.
Moonlight Beach is the perfect place for a beach day with the kids. Here you can find a grass park with a kids' play area, perfect for keeping your kids occupied for the day. Another plus is that the slope of the beach is gradual, making it a lot safer for the little ones. Lifeguards have a significant presence here too and surfing is allowed only outside of the swimming-only zone.
On the downside, due to its popularity, during the summer, the beach is packed so if you are not early, you might not find a place to stay.
Swami's Beach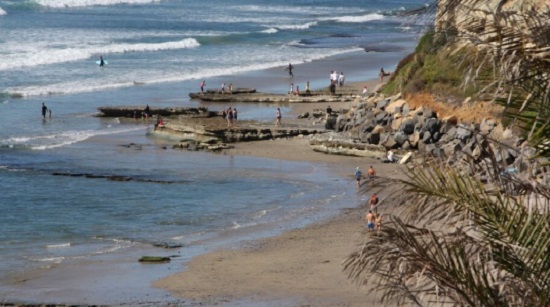 Location: 1298 S Coast Highway 101, Encinitas, CA.
Distance from Cardiff-by-the-Sea: 7 minutes.
Amenities: Restrooms, Showers, Picnic Tables, BBQs, Grass Park, Benches, Tide Pools.
Swami's Beach is famous for being a great surfing spot. It has shaded areas where you can enjoy a nice picnic and there are several cafes and restaurants at just a short walk north on Highway 101.
Here you can find old fossils shells hidden in the hard sedimentary rock and during low tide, you have a good chance of seeing sea hares, brittle stars, and octopuses.
Torrey Pines State Beach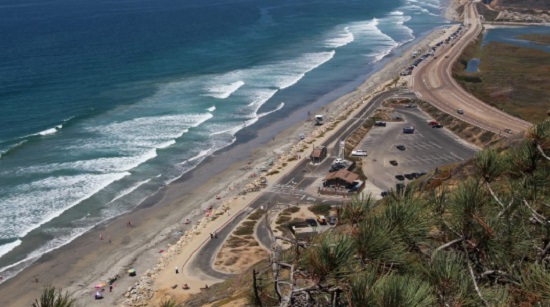 Location: 12600 N Torrey Pines Rd, San Diego, CA.
Distance from Cardiff-by-the-Sea: 13 minutes.
Amenities: Parking, Picnic Area, Restrooms, Showers.
Torrey Pines State Beach is a wide, sandy beach that stretches for four and a half miles from Del Mar past Los Penasquitos Lagoon to the base of sandstone cliffs at Torrey Pines Mesa.
Swimming, surfing, and fishing are most popular here. Red-hued bluffs and wet sand make strolling on the beach popular at low tide.
From this beach, you can reach Torrey Pines State Park and take a hike along the beautiful trails the park has to offer.
Boneyard Beach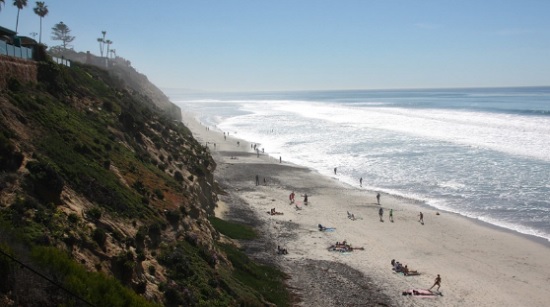 Location: 450 W D St, Encinitas, CA 92024.
Distance from Cardiff-by-the-Sea: 8 minutes.
Amenities: None.
Located below a very steep cliff, Boneyard Beach is only accessible by walking from the neighboring beaches. It is situated very close to Swami's Beach where you can also find all amenities.
When the conditions are right this beach is very popular with surfers, because of its seclusion below the buff.
2. Visit Torrey Pines State Natural Reserve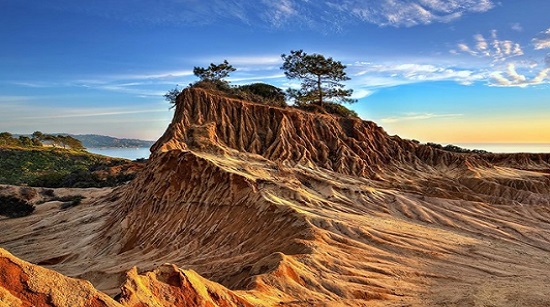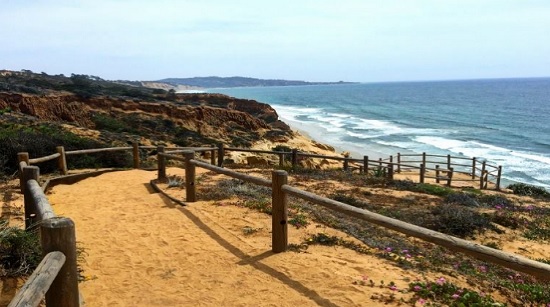 Location: 12600 N Torrey Pines Rd, La Jolla, CA 92037.
Opening hours: 7:15 a.m. - 7 p.m.
Torrey Pines State Natural Reserve is located within San Diego city limits but remains one of the wildest stretches of land on the Southern Californian coast.
The land here remained untouched even after San Diego's development. The reserve spreads on 1,500 acres of land and is home to several species of threatened plants, animals, habitats, and unique geological formations.
Visitors from all over the world but also locals come here every day to rest at the stunning overlooks, walk a peaceful trail, or exercise in a clean, beautiful environment.
For now, due to the pandemic restrictions, you cannot benefit from a guided trail but the park is still open to visitors.
3. Relax and Wind Down with a Peaceful Meditation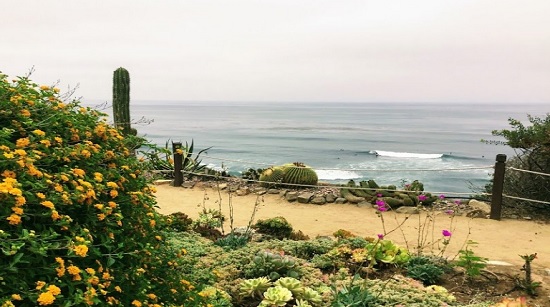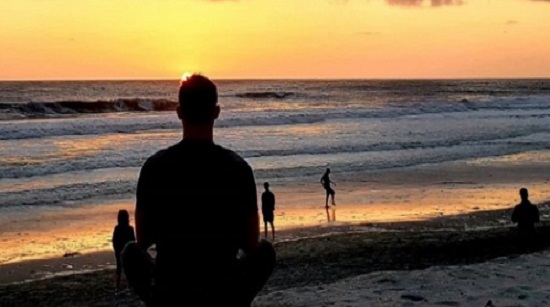 The Cardiff-by-the-Sea area is a very spiritually rich one with many beautiful meditation places in which you can enjoy a peaceful meditation by the ocean's waves.
If you are looking for a specially designed place to mediate then The Self Realization Fellowship Hermitage & Meditation Gardens is the perfect place for you. The beautiful and peaceful gardens overlooking the Pacific are full of stunning flowers, cacti, shrubs, and trees.
Even if the gardens have plenty of visitors the atmosphere is still tranquil. You can relax and enjoy a peaceful meditation by the Koi fish pond or off the walking paths; everywhere you go you are surrounded by breath-taking scenery.
When planning a visit here make sure to check the schedule for the days and hours the gardens are open to the public. Also, if you visit on Sunday you might get the opportunity to tour the Historic Hermitage Building.
Meditation Gardens address: 215 W K St, Encinitas, CA 92024.
4. Check out the Local Surf Spots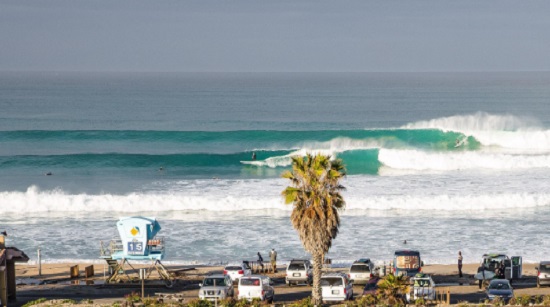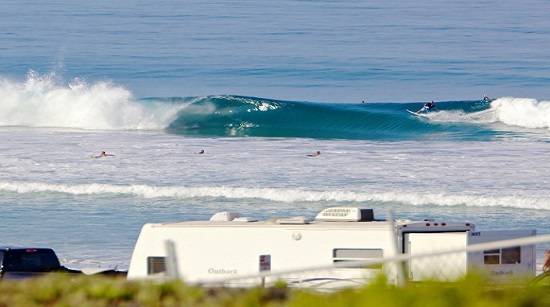 Cardiff-by-the-Sea is well known for being a surfing touristic attraction with some of the best surf spots in the area.
Whether you are a surf enthusiast or you've never surfed before, you should definitely check out the surf spots, even if just to watch the local surfers' performances.
If, however, you would like to try your luck in the waves, here are some beginner-friendly surf spots in the area:
Cardiff Reef, Encinitas
Pipes, Encinitas
Moonlight, Encinitas
Beacons, Encinitas
Table Tops, Encinitas
Fletcher Cove, Encinitas
5. Take a Trip to San Diego's Botanical Gardens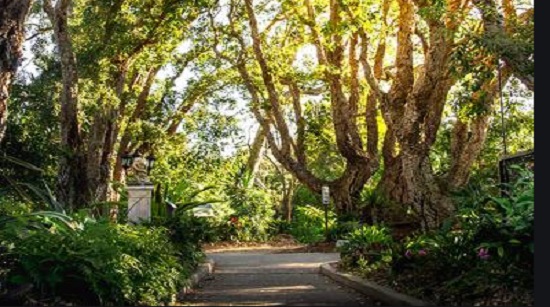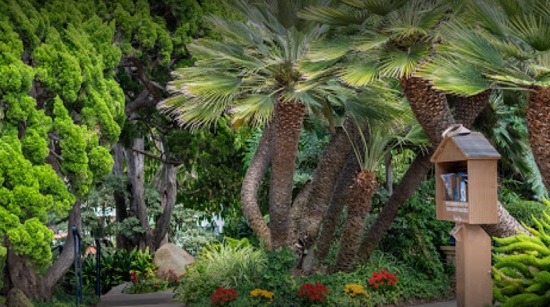 If you have a love for nature then this is a must-see place for you.
The San Diego botanical gardens encompass four miles of garden trail, flowering trees, majestic palms, the world's largest bamboo collection, and others. Due to the mild climate that is present in the area, plants from all over the world can thrive here.
You can take a few hours to stroll through this garden and see all of its beauty. Everything is kept natural, not trimmed, so don't expect a manicured lawn or garden bed. It is a bit hilly but the paths are paved and mostly easy. Another good thing is that they also have a great kids area that, if you're traveling with kids, they will surely love it.
6. Take a Drive Along the Famous Highway 101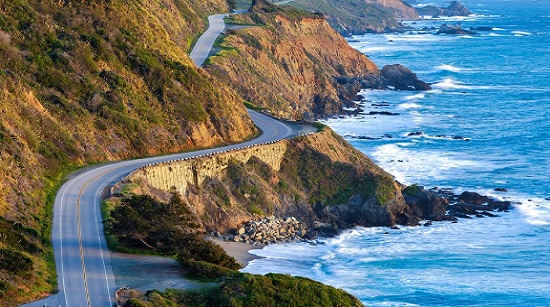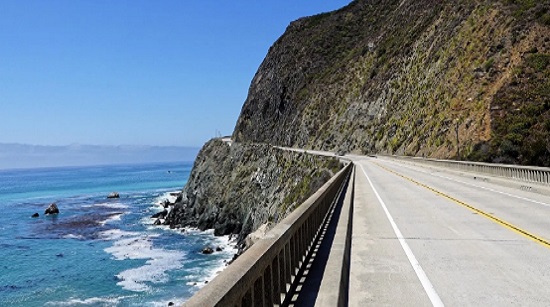 Highway 101 is a north-south United States highway that runs through the states of California, Oregon, and Washington, on the West Coast of the United States.
There is a reason Highway 101 is so well-known and popular and that is that no other highway better captures the laidback, beachside vibe of San Diego and its surf heritage.
The views of several beautiful sandy beaches and impressive cliffs make this iconic highway a bucket list adventure. You can take a trip to San Diego and enjoy this unique road along the way.
7. Check Out Legoland, Carlsbad.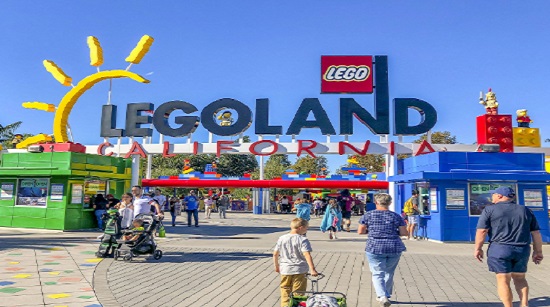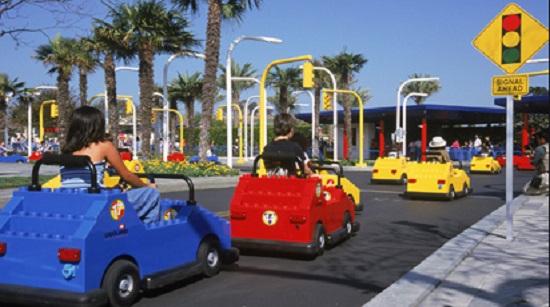 Location: One Legoland Dr, Carlsbad, CA 92008.
Opening Hours: 10 a.m. - 4 p.m.
The Legoland California Resort is located in Carlsbad, CA, and has more than 60 rides, shows, and attractions. A new attraction being the LEGO Star Wars: The Force Awakens Miniland Model Display opened in March that features a 16-foot long Finalizer model made completely out of LEGO bricks plus six more scenes.
Here, you can Conquer dragons, battle pirates, and discover ancient treasures. The resort is also home to LEGOLAND Water Park, SEA LIFE Aquarium. In the summer, you can enjoy Surfer's Cove, a water park expansion featuring racer-water slides.
If you have kids, this place is definitely worth a visit. Your little ones will surely have the best time!
8. Enjoy the Gorgeous Nature at San Elijo Lagoon Ecological Reserve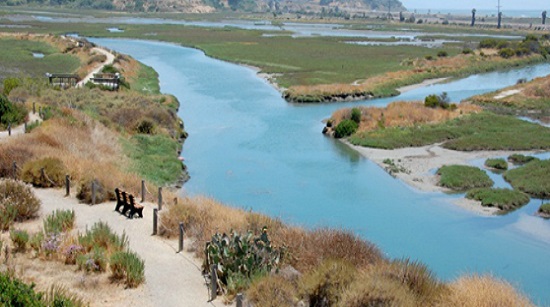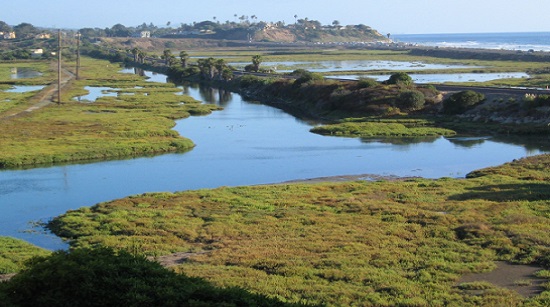 Location: 2710 Manchester Ave, Cardiff, CA 92007.
San Elijo Lagoon Ecological Reserve is one of the largest remaining coastal wetlands in the San Diego area. Located within the southernmost part of Encinitas, the reserve encompasses an area of 915 acres that are home to more than 300 species of plants, 300 species of birds, more than 80 invertebrates, and numerous species of fish, reptiles, and amphibians, and mammals.
Once here, you can start with the lagoon's nature center that provides visitors a unique glimpse into the green building concepts in use.
The center is a two-story building, made from recycled materials, that relies on solar energy, with natural light and ventilation. Inside, you will find nature and history exhibits that describe the lagoon's plant and animal communities, Native American history, and various natural and human influences that affected this sensitive ecosystem.
However, the reserve's main attractions are the eight miles of trail, open from dawn until dusk.
9. Recharge With a Spa Day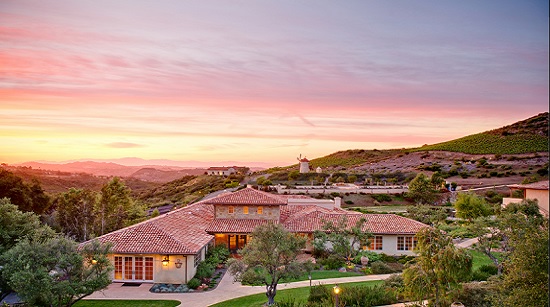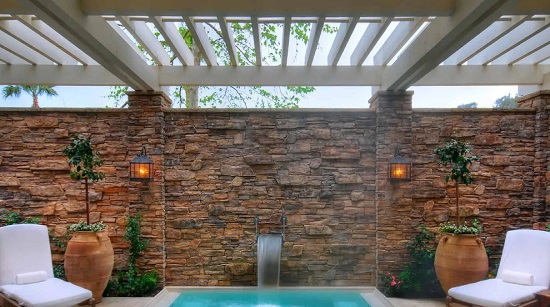 After a few long days at the beaches or visiting the various attractions that this area has to offer you might feel energetically depleted and need a rest day.
A day at the spa might be just what you are looking for. You can soothe your body with some hot water treatments, get a full-body, relaxing massage, or indulge in other treatments especially designed for you to let go of any stress and completely unwind.
There are plenty of luxurious day spas around Cardiff-by-the-Sea so you are sure to find one that best suits your needs. If you are looking for a helping hand, check out our guide to the most popular day spas in the area.
10. Go Gifts Shopping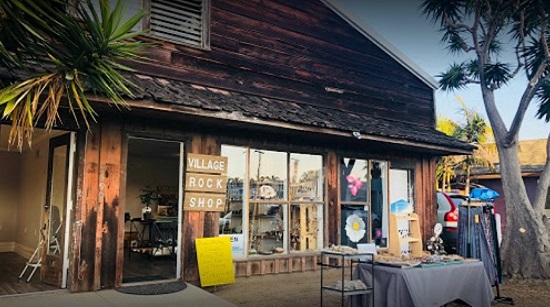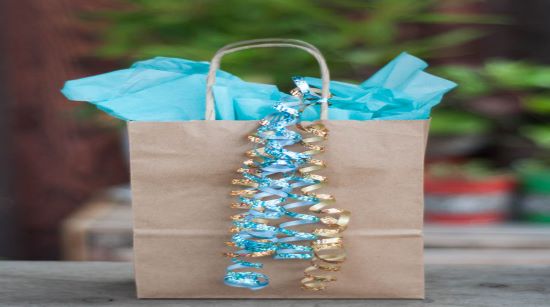 No vacation is complete without looking for something to bring back home to your friends and family. You will have no problem finding the perfect gift among the various gift shops, in and around Cardiff-by-the-Sea, many of which sell unique, handmade items that your loved ones are sure to appreciate.
You can easily take a day out of your vacation itinerary for this if you enjoy gift shopping and would like to check out as many shops as you possibly can.
If, however, you are not such a shopping fan and would like to have more time for other fun activities, you should check out our comprehensive guide to the best gift shops in the area.
To conclude, no matter what your interests are, the wide variety of fun and interesting activities you can find in Cardiff-by-the-Sea and nearby are bound to make your vacation here a truly remarkable, unforgettable experience.
Perfect Vacation Rentals for the Best Experience in Cardiff-by-the-Sea, Encinitas
You can find our luxurious ocean view rentals only 26 miles from downtown San Diego, in Cardiff-by-the-Sea, Encinitas. The Parkhouse, the Penthouse, and the Seacottage are excellent choices for a pleasant, relaxing stay in San Diego.
Our vacation homes, cleaned as per CDC regulations, situated just minutes from the beach and all major attractions, are ready to welcome you, all year round. They are suitable for families traveling with kids for a fun-filled vacation, as well as for couples searching for a refreshing retreat. The properties are fully equipped with everything you may need to have the best vacation experience.
To experience the most of what the San Diego area has to offer from a beautiful, serene location choose Cardiff Vacations!