Encinitas is well known as a top surfing destination but there is more to this lovely Californian beach city. Here are our top 10 activities in Encinitas:
surfing
enjoying a day at the beach
visiting the San Diego Botanical Garden
visiting Encinitas' boathouses
meditating
going shopping
exploring the various tide pools
checking out Leucadia's farmers market
visiting the San Dieguito Museum
visiting Encinitas' butterfly farms
Surfing in Encinitas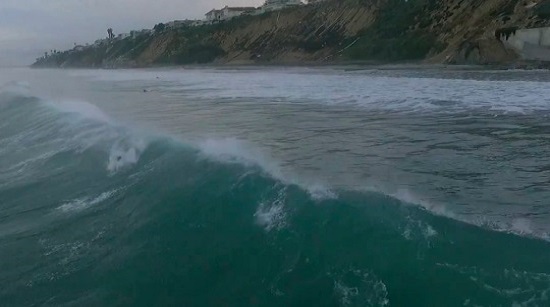 Being one of California's most popular surf destinations, the city of Encinitas offers surf enthusiasts a hard-to-forget experience. In addition, its laid-back community vibe can't help but make you feel relaxed immediately upon arriving.
Some of the best surfing spots include:
Grandview
D Street
Swami's
Cardiff State Beach
To learn more about Encinitas' surf opportunities I invite you to read our guide to the best surfing spots in and around Encinitas.
Enjoying a Day at the Beach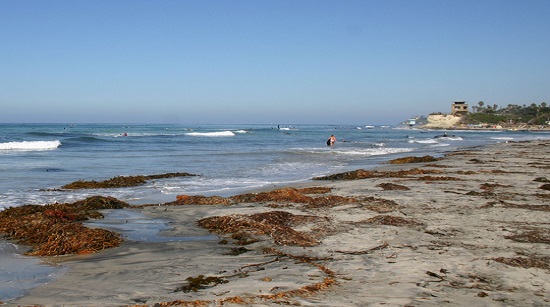 Even if surfing is not your thing, the local beaches in the Encinitas area can still offer you a great time. There are several beautiful, pristine beaches for you to choose from that offer a variety of fun things to do.
A worthy of mentioning beach is the Cardiff State Beach from which you can easily reach the San Elijo Lagoon Ecological Reserve and spend a few relaxing hours in this gorgeous natural scenery.
Other fun things to do at the beach include:
picnicking
playing beach sports
searching for seashells
Meditating in Encinitas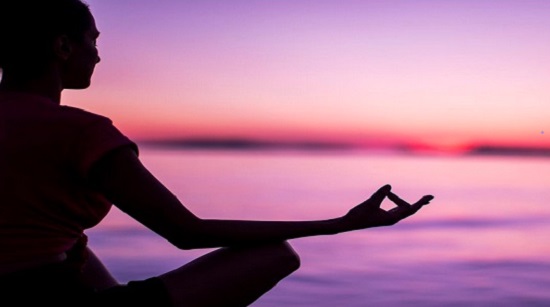 Encinitas also has a rich history and is known as a strong spiritual location. It is thought to be the place where western yoga tradition came to life. The idea of Yoga was first introduced in the U.S in 1893, by Swami Vivekananda, after which the beautiful Swami's beach was named.
Encinitas is also home to The Self Realization Fellowship Center, a worldwide spiritual organization, founded by the Indian guru Paramahansa Yogananda in an effort to spread his teachings worldwide and unite the Eastern and Western religions.
If you are in the habit of meditation, you can find some of the most peaceful meditation spots in Encinitas and the surrounding area.
Visiting the San Diego Botanical Garden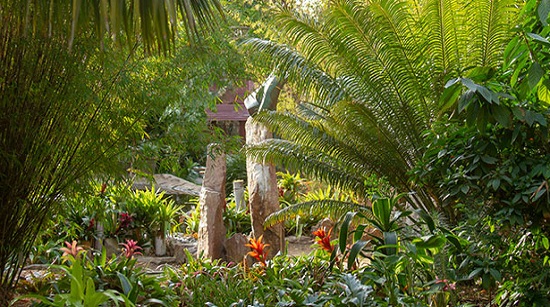 Opening Hours: Wednesday - Sunday: 10 a.m. - 5 p.m.; Monday & Tuesday - closed;
The San Diego Botanic Garden, located in Cardiff-by-the-Sea, Encinitas is the perfect place to go if you want to deepen your connection to nature.
Some of the prettiest attractions you can find here include:
four miles of garden trails
restful vistas
flowering trees
majestic palms
a wide variety of plant species and wildlife
the largest bamboo collection in the US
Exploring Tide Pools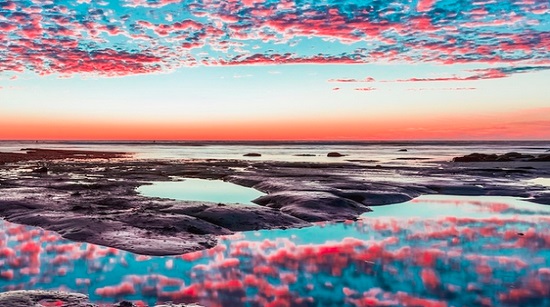 The optimal time for exploring the tide pools is from November to March so if you are planning a vacation soon you can still catch the best time to go critter-seeing.
The San Diego area is great for exploring tide pools. Here you can find some pretty unique tide pools, two of which located right in Encinitas, at:
Cardiff State Beach
Swami's Beach
Cardiff State Beach has easily accessible tide pools just south of Lifeguard Tower #10. At Swami's Beach, a local's favorite beach, you will find the pools just north of the stairs.
Visiting Encinitas' Boat Houses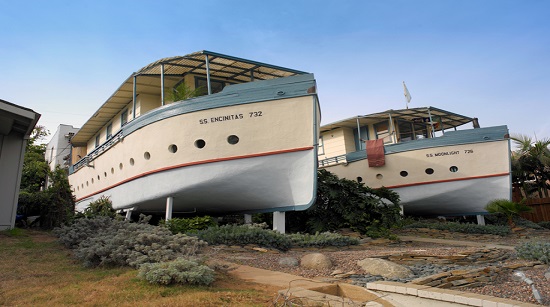 Location: 726 and 732 Third Street, Encinitas, CA.
On a quiet street of beach houses and cottages, you'll suddenly catch the sight of two seemingly enormous boats, oddly located two blocks away from the beach.
These boathouses, which are a symbol of early California "courtyard architecture" were built by architect Miles Kellogg in the late 1920s using timber from the local bathhouse and an old hotel.
They are currently being rent out as private lodgings but the plan is to turn them into a small museum for everyone to enjoy in the future.
Shopping in Encinitas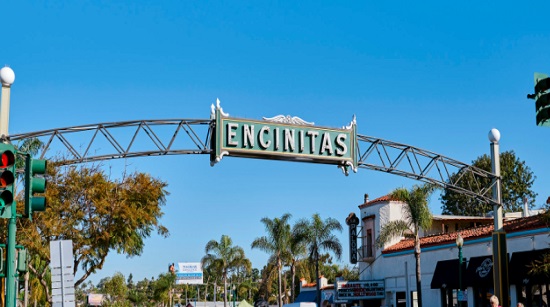 No vacation is complete without at least a short shopping spree. If you plan on going gifts shopping for your loved ones back home, check out our gifts shop recommendations in and around Encinitas.
There are plenty of shops in Encinitas, especially along Hwy 101. Going shopping here can save you a lot of time and you can find basically anything you may need:
shoes
clothes
souvenirs
antiques
groceries
plants and flowers
accessories
household items
Leucadia's Farmers Market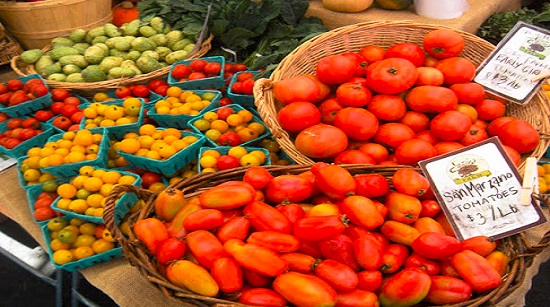 Opening Hours: Sunday 10:00 am - 2:00 pm.
Address: 185 Union St, Encinitas, CA.
The Leucadia Certified Farmers Market has over 75 vendors which offer great quality products, including a large certified organic section and other locally grown products, such as:
beautiful flowers and plants
fresh vegetables
fruits
marinades
You can also find local artisans at the market and if you're hungry there is a very nice food court serving breakfast and lunch.
Visiting the San Dieguito Heritage Museum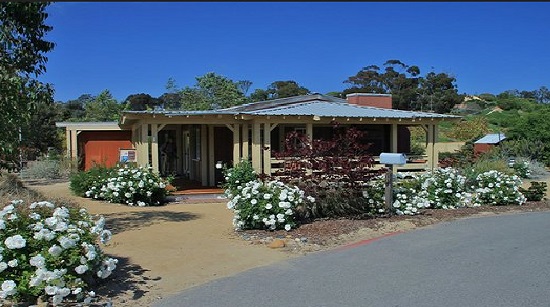 Opening Hours:?12 pm to 4 pm, Thursday through Sunday.
Address: 450 Quail Gardens Drive, Encinitas, CA.
The San Dieguito Heritage Museum was founded in 1988 as a nonprofit organization to preserve artifacts, records, and stories telling the history of the communities of the San Dieguito River area. Besides Encinitas, the historical San Dieguito area includes:
Cardiff-by-the-Sea
Del Mar
Leucadia
Olivenhain
Rancho Santa Fe
Solana Beach
Visiting the Butterfly Farms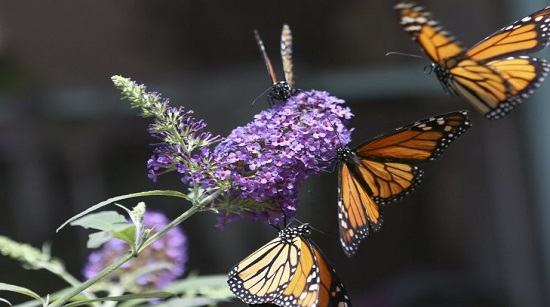 Opening hours: Monday - Sunday: 10 a.m. - 03 p.m.
Address: 441 Saxony Rd, Encinitas, CA.
The Butterfly Farms were established in 2012 because of the concern with the decline of native butterflies and other pollinators. The famous Monarch butterfly is used as a model to study the native pollinators.
The staff members study interactions of native butterflies in a unique ecosystem, in the farms' 3000 square foot Vivarium. The center also holds special events. They offer a one-hour guided educational tour for schools, and other organizations.
Ocean View Vacation Rentals for the Perfect Stay in Encinitas
Our luxurious ocean view vacation rentals are located in Cardiff-by-the-Sea, Encinitas, in a serene natural environment, a perfect place to de-stress and have a relaxing stay. The Parkhouse, the Penthouse, and the Seacottage are excellent accommodations choices for your stay in Encinitas, California.
Our classy homes are fully equipped with everything you may need during your stay and offer you the most amazing ocean views that can be taken in from the fully furnished decks.
The safety of our guests is our top priority which is why our homes are regularly and thoroughly cleaned as per CDC regulations to ensure you have the safest stay here, at Cardiff Vacations!