A sure way to have a great week-long vacation is to head on over to Cardiff-by-the-Sea, Encinitas, California. This is a place where nothing can go wrong during your vacation. Just think about it: the weather is amazing all year long, people are friendly and you have the best accommodation options to top it all up. To make sure your vacation to in Cardiff-by-the-Sea is perfect we've compiled a list with daily activities for the whole week. Families traveling with kids of all ages will surely have a blast and there is nothing more romantic, for couples than watching the sunset on a Californian beach while listening to the sound of the waves. Call us bias but we truly believe there is no better place on Earth for a relaxing, invigorating vacation than Southern California. So, grab a pen and paper and jot down some of these fun activities.
Day 1 - Head Over To the Beach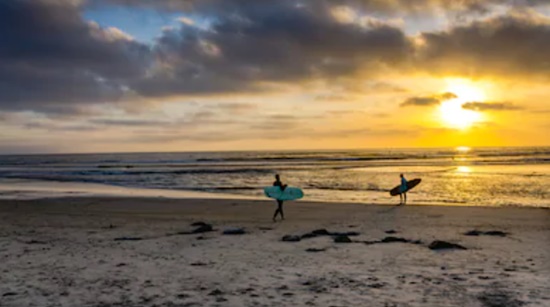 We have a slight feeling that the beach is one of the most important reasons you took this vacation. Maybe you're a surfer or a young family with a toddler, or you could be a family of surfers traveling with a toddler. It really does not matter the demographics, when it comes to beaches there is something for everyone in Encinitas, California. The coast here is sparkled with golden sand that glitters is the generous sun. From the most popular Moonlight Beach to more secluded places like Tide Beach Park you will find a plethora of great activities that will surely please you. In the summer water temperature is perfect for a dip in the ocean for some vitamin SEA and you have a long list of watersports to choose from surfing to kayaking, to paddle boarding, sailing, and speed boats. You can do beachcombing, discover mini-caves or even find a peaceful place to meditate on the beach.

Some of the great beach options in Encinitas, California are:
Cardiff State Beach
Moonlight Beach
San Elijo State Beach
Day 2 - Visit The San Diego Zoo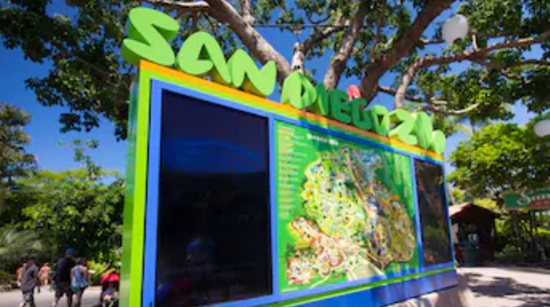 San Diego Zoo is a world-famous establishment that is home to roughly 4,000 animals representing more than 800 species. The zoo has been closed during the pandemic but now they've reopened their doors with limited access and a strictly followed sanitizing protocol. Some of the activities are not currently available and some habitats, because there are located either indoors or the spaces are small, are not accessible to the public. Even so, you are allowed to visit the vast majority of the animals.

The newly imposed restrictions in the zoo have made it less crowded which is great for visitors who will have more space for themselves. Traveling with kids or not the San Diego Zoo is definitely one place you absolutely have to see once traveling for a vacation in California.

Some of the things you can still safely do while at the Zoo in San Diego:
Meet Amahle the baby hippo born in February 2020
Buy Giraffe Polarized Sunglasses for the entire family
Take a private Discovery Cart Tour; the same household only
Buy a private Inside Look Tour
Day 3 - Spend a Day at Balboa Park San Diego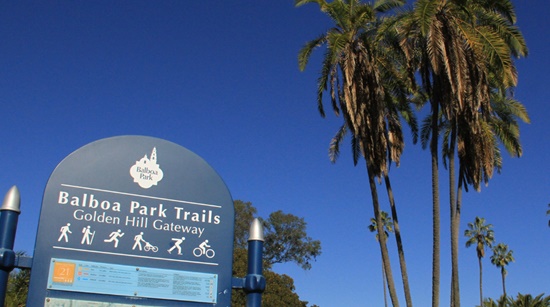 Located just 24 miles from Cardiff-by-the-Sea, Balboa Park San Diego is home to more than 16 museums, performing arts venues, lovely gardens, trails, and many other creative and recreational attractions, including the San Diego Zoo. The 1,200-acre historic urban cultural park is a vast area to explore and you would need to spend your entire vacation to explore all the different activities this park has to offer. For a great day outside we recommend taking your family for a walk along the beautiful trails. The Golden Hills Trail is a great walk taking the visitor into the native habitat in Florida and Switzer canyons strolling on roads shadowed by oak and eucalyptus trees. What's fun about this trail is that has 3 levels of difficulty so depending on your family's endurance you can spend the day strolling in a half a mile trail or hike through the Florida Canyon on the 6.8-mile trail.

More fun trails for you to discover in Balboa Park:
Marston Point Trails
Morley Field Trails
Park Blvd Trails
Sixth and Upas Trails
Day 4 - Go Golfing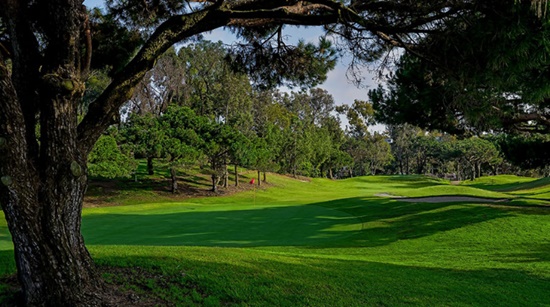 A day out on the green is a wonderful way to spend a day in Encinitas. Designed by William Bell in 1973 the Lomas Santa Fe Executive golf course is located only a mile away from the beach and was voted one of the Top Short Courses, by Golf Range Magazine. As a short course, Lomas Santa Fe is ideal for beginners and families with kids, yet challenging enough for an experienced golfer to enjoy.
Other fun golf courses in Encinitas:
Del Mar Golf Center
Encinitas Ranch Golf Course
The Crossings at Carlsbad
Emerald Isle Golf Course
Day 5 - Scenic Coastal Drive in San Diego County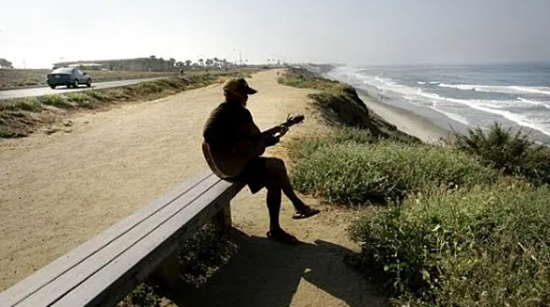 This is a great way to get to explore all the marbles San Diego County has scattered along its shorelines. You can pack up snacks, drinks, play your favorite driving music, and maybe sing-along while taking in the breathtaking scenery. The California portion of US 101 is one of the last remaining and longest U.S. Routes still active in the state, and the longest highway of any kind in California.

Along the road, there are stunning uninterrupted views of the ocean and shoreline where you can stop for some amazing vacation pictures. No matter how far or near you'd like to drive on the Pacific Coast Highway, you will surely discover some of California's gems like the picturesque towns of Oceanside and Carlsbad.

Other gorgeous places to discover and explore while on your scenic Pacific Drive:
Muir Woods
Venice Beach L.A.
Dana Point
Solana Beach
Day 6 - Visit the San Elijo Lagoon Ecological Reserve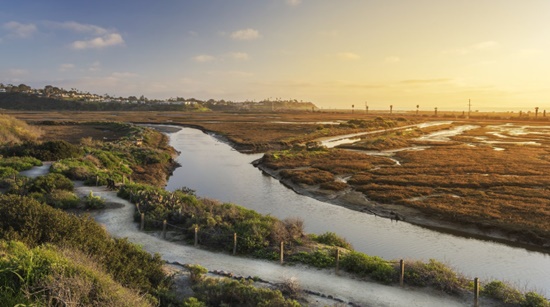 Bays and estuaries are important places for birds to refuel and rest during migration. Each year, millions of shorebirds and waterfowl travel the Pacific Flyway migration route along North America's western coastline. One of the pits stops these birds make is the San Elijo Lagoon.
This is one of San Diego's biggest wetlands measuring 979-acres. The reserve is primarily a shallow-water estuary, formed where the Escondido and La Orilla Creeks meet the Pacific Ocean. With such a beautiful backdrop the Lagoon is perfect for walking, running, hiking, or bicycling. The easy educational walks make this place well suited to an outing with the kids. A great place with lots of things to learn, watch nature, and just enjoy the outdoors.
Some of the native animals and plants you will encounter here:
Great Blue Heron
Torrey Pine
Pygmy Blue Butterfly
Wild Cucumber
Day 7 - Journal and Document your Vacation in Cardiff-by-the-Sea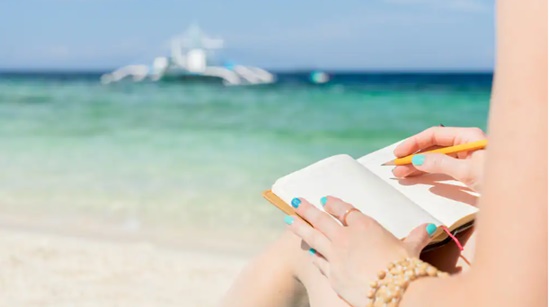 As surely this has been a memorable vacation for you and your entire family why not spend the last day journaling your experience. On this day you can stay local in Cardiff by-the-Sea and explore the surroundings on foot. Small on size this little surf town is a treasure and you'll find it delightful to walk around and maybe make some local friends. You can witness the most tranquil and gorgeous sunsets in Cardiff-by-the-Sea and get inspiration from a lovely Californian glass of wine. Gather around the fire pit at our lovely Parkhouse and let the week spent here sink in to create wistful memories. For all of you adventurous surfers our Seacottage is the perfect place to come and rest after a day concurring those killer waves and nothing can hold your memories in a more sophisticated way than our luxurious Penthouse.